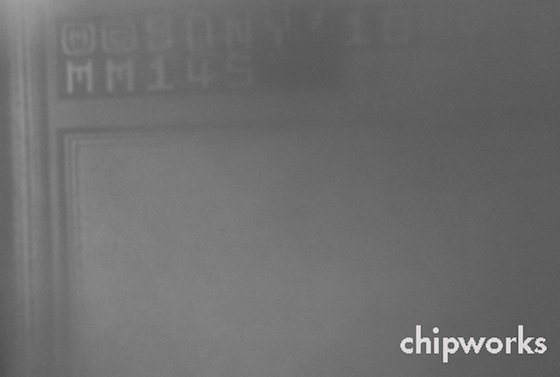 We've long been talking about the possibility that it would be Sony who would be providing the image sensor in the next iPhone and not long time Apple partner, OmniVision. It was rumored that Sony would provide a new 8 megapixel CMOS sensor for the iPhone 5, due to financial troubles at OminiVision and their lack of manufacturing capabilities to push out the numbers that Apple required. Later on, Sony CEO, Sir Howard Stringer would comment on the rumors:
 It "always puzzles me," he said. "Why would I make Apple the best camera?"
Of course, the puzzling part is quite easy to understand and that is to make money. It's unclear if Sir Howard Stringer was guinily displeased with the idea or he was simply attempting to shift the attention. Regardless of his personal opinion, we can now confirm that though the naming was wrong, the iPhone 5 iPhone 4S image sensor is indeed powered by Sony.
In order to get our readers the device manufacturer as soon as possible, rather than going through a fuming sulfuric acid chip deprocessing we chose to use our infrared microscope to look through the structure of this image sensor. What you see are the die markings on the base layer of the image sensor. The image isn't beautiful, but it's enough to tell us that Sony is in our particular iPhone 4S.
The iPhone 4S has been on the market for only a few hours and Apple has already sold more than 2 million, with AT&T alone receiving more than a million pre-orders in the first 12 hours of the phone's availability for pre-order. If the device continues to have the success that Apple products tend to have, Sony can potentially achieve a great manufacturing win and create a new profit stream for the company. This has been an avenue that Sony's rival, Samsung, has taken by providing flash memory to companies like Apple and, in turn, using that profit to create competing products. Just to put thing into context, Apple is expected to sell more than a 100 million iPhone next year.
[Via Chipworks]