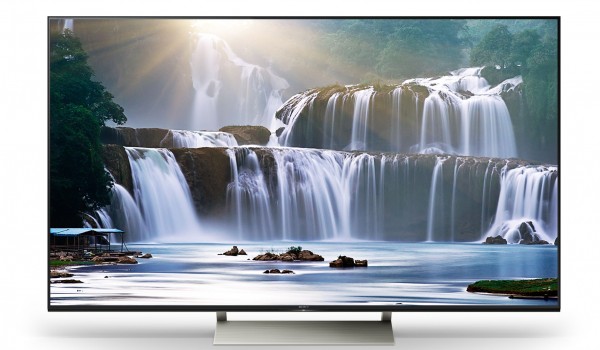 One of the great things about running a site like SRN is that Sony routinely gives me free stuff like their latest 4K TV, the 75-inch monster that is the X940E. Unveiled at CES 2017, the X940E takes everything about the 2016 X940D and improves upon like adding Dolby Vision HDR, thanks to their new X1 Extreme processor.
Now, yes, I had to wait for the pre-order to go live on Best Buy, and yes, I had to pay for the TV on my own credit card. But Sony was nice enough to make sure the pre-ordering process itself was free. So see, they give me free stuff like the opportunity to buy their TVs, something that some of their other divisions don't allow for, seeing how you can't find them on store shelves (looking at you, Sony Mobile, h.ear headphones and speakers, etc. etc.).
All of this is basically a long winded way of saying that when I decided to drop $6K+ on the X940E, it wasn't a decision I made lightly. So why the X940E, and why not?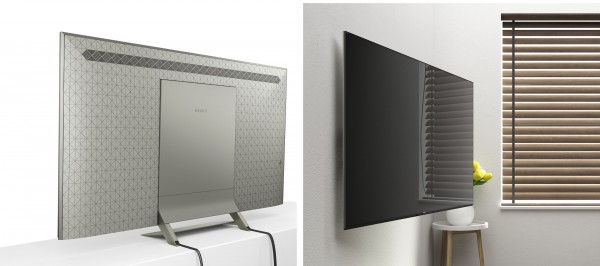 Current Setup & Challenges
Ever since Sony introduced the X940C with those monster side speakers, I've been itching to upgrade from my current setup a 4K TV but it hasn't been easy. One of the biggest challenges I've faced is TV sizes, which is to say what Sony offers is simply too small.
That's because my current setup consists of an 1080 Epson 3D projector which in our living room allows for a 120-inch display. No matter what Sony offers, they will never make a TV that big that doesn't cost over $100K. Even they they've occasionally offered a larger 80-inch model, it's been part of their lower tiered TVs and still cost more than the X940 series.
Yes, we should use the worlds tiniest violin for me, but when you're forced to go down the equivalent of somebody else's TV size, it's a bit problematic which meant that getting the right TV was key. Another problem – knowledge. One issue that Sony's typically had with the X940 line is their arrival. Unveiled at CES in January, it usually wouldn't arrive till late Summer or early Fall which meant new TVs were already going to be announced in a short few months.
New tech comes out every year but at that point, it meant spending $9K on a TV, only to know something better was just months away. Another reason for holding off has been HDR. 'Till now, the lower lineup of Sony TVs have not all offered full HDR and those that have haven't supported some of the more premium iterations of it like Dolby Vision HDR.
Knowing full well that Dolby Vision was a format that wasn't going to fade away, getting a flagship TV without it seems silly. For the bedroom when you're spending $2,000, these things aren't as much of an issue but when you're spending over $6,000 in the living room, you want to make sure your TV is as future proof as possible.
With the X940E, not only was it a TV that wasn't going to take 6 months to arrive, but it also checked off nearly everything I'd want in a TV, including Dolby Vision, a much faster processor, full-array direct LED backlight, and object-based HDR.
What I'm looking for
One of the things I'm most curious about with the X940E is its 1080p up converting abilities. Each year we see amazing demos of 4K content on these TVs but all of that has been specially shot and edited for the given TV. The truth is that a majority of what we consume is going to be typical 720p and 1080i content from TiVo and 1080p content from other setup boxes.
Will Bundesliga, Colony, and Agents Of S.H.I.E.L.D. look good on the TV or like extra crap because they don't have enough resolution to fill and the TV doesn't have enough data to upscale them properly? How about when I plug in Apple TV and stream shows from HBO and Netflix?
I've also made the conscious decision since PS4 to go completely digital with my purchases. Yes I still buy normal Blu-rays but even they have to include a digital download and I have no plans to purchase a separate 4K Blu-ray player because physical media, as far as I'm concerned, is dead and the X940E should be designed to accommodate for the new world, not the old.
So sure I'll cycle through various Blu-ray movies (after all, I have a collection of 450+ films) to see them upscaled and I'm sure they'll look fantastic, but how good will they be compared to a 4K Blu-ray? And again, how about non-Blu-ray content from TiVo, Apple TV, and even PS4 titles that haven't been patched for PS4 Pro?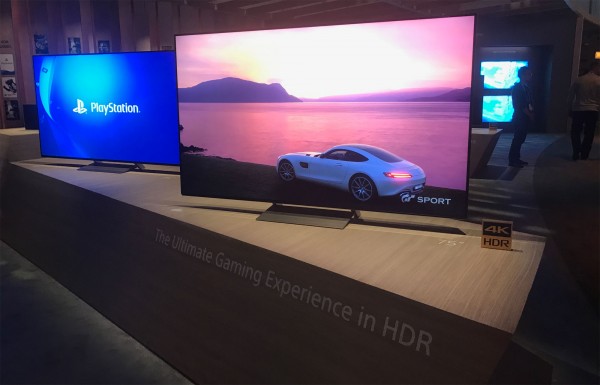 Delivery
Unless Best Buy screws up my pre-order, the X940E will arrive sometime this Sunday, during which time I'll be taking lots of pics, videos, and answering any questions you might have. If you've been on the fence about jumping onboard the 4K TV bandwagon or have questions about the TV, let me know in the comments or tweet me @SonyRumors because I'm as much excited about this TV for personal reasons as I am to have a better understanding of how these TVs perform in real world scenarios.