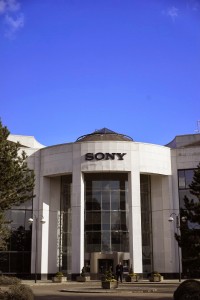 For the second straight year, operating profit at Sony will top $2 billion, marking the longest streak for the company since 2001. Diana Lodderhose from Deadline:
Just a week before it is due to reveal its annual results, Japan's Sony Corp. has issued a revised forecast for the financial year to March 2017, expecting net profits of $668M and operating profits of $2.6B. That marks a near tripling of its previous net estimate, up $430M, and a 18.8% hike in operating profits.
The one weak division? Components.
Sony said the forecast had been revised upward due to expected improvement in all parts of the business, except for electronic components.
From Sony:
The forecast for consolidated income has been revised upward due to expected improvement, compared with the February forecast, in all segments other than the Components segment, which is expected to deteriorate compared with the February forecast. The primary reasons for the upward revision in the segments that are anticipated to improve are expected decreases in amortization of deferred insurance acquisition costs and other costs in the Financial Services segment and lower costs than anticipated in February in other segments, particularly semiconductors.
Sony's full quarterly results will be announced on Friday, April 28th.