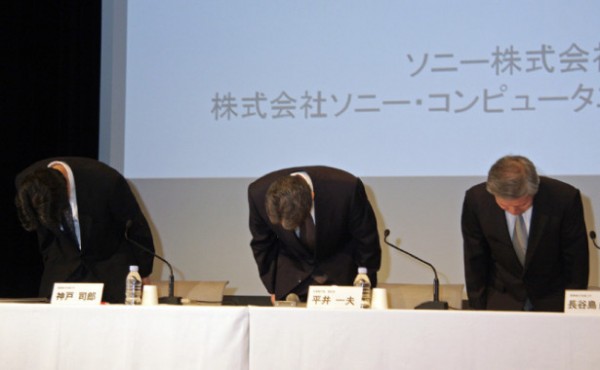 Sony is about to lose prestige ahead of being ousted from government-backed stocks and the markets are expected to downgrade Sony. The 'shame' of this in the domestic culture is expected to play against Sony, furthering the problem.
Culture meets business in an unavoidable way from time to time and the home front can either dramatically support or deflate the fortunes of a popular corporation so strongly tied to the pride of a nation, like Sony Corp. is in Japan. In 2013, much was made of the Japanese Prime Minister Shinzo Abe's famous efforts to lift the nation's exporting companies by tweaking fiscal policy, often called Abenomics. While some analysts are skeptical of this approach as a short-term magic trick, others note that at least the key economic indicators are clearly responding well.
Now, unfortunately, Sony is apparently about to suffer a fall from grace as it loses a coveted government-supported position which highlights companies with the best operating income, return on equity, and market value. From January 2015, the JPX-Nikkei Index 400 (JPNK400) is expected to dump Sony Corp. from its list of 400 companies with the solid financial grit and stable outlook worthy of investment.
How much will this affect Sony and what will the CEO do about it?
Read on to take a look.