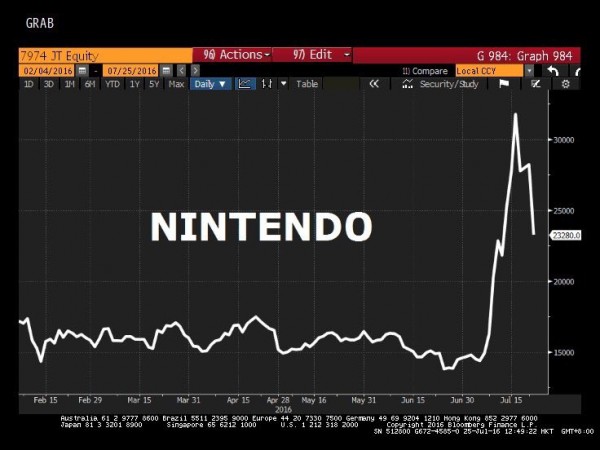 It's rather surprising that it took financial markets and tech pundits this long to catch on to the whole Pokemon Go phenomenon that's pushed Nintendo's valuation up by nearly $12 billion. But now that both sides have gotten their heads around it, that Pokemon high is coming to an end.
Tough day for Nintendo as stocks drop 18%. Most in one day in the last 26 years as they down play impact of Pokemon pic.twitter.com/0yYlbbilix

— Patrick Dees (@ptothedees) July 25, 2016
After all, for the past week, there has been no shortage of coverage around how Nintendo is now valued above Sony which is ludicrous no matter how you look at it.
You mean their minority share of a minority share of the phenomenon doesn't mean they suddenly "won" at mobile? 🤔 https://t.co/nVU9hVPNGO

— M.G. Siegler (@mgsiegler) July 25, 2016