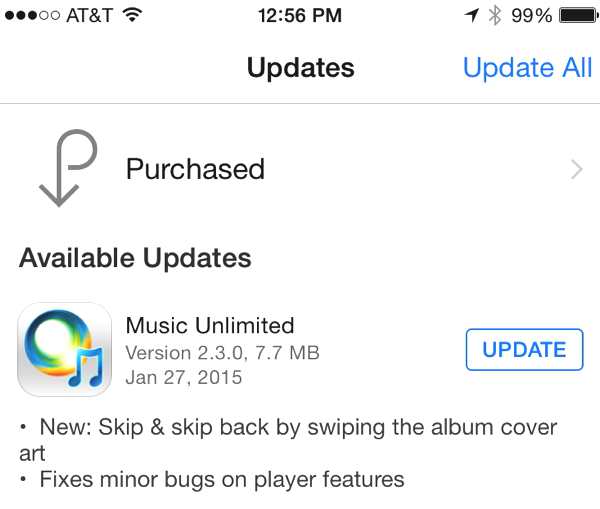 In what may be its final update before the service is put to pasture, Sony has given the Music Unlimited app on iOS an update….on the day it announced that it would ending the service. So what can we expect from Music Unlimited Version 2.3.0, which weighs in at 7.7 MB? From the official changelog:
New: Skip & skip back by swiping the album cover art
Fixes minor bugs on player features
The update will likely go by unnoticed as the reason Sony is shutting down the service is due to lack of consumer interest, i.e. enough subscribers to warrant the cost of the service. While I'm sure that it's purely coincidental that an update was pushed the same date that Sony would announce the service's death, (and I'm 100% certain that those working on the app have had no idea that Sony would be killing Music Unlimited) the situation is comedically and sadly very representative of the internal disarray that Sony faces. No division is safe and no plan/initiative/service has a long term vision where software and hardware are working together to achieve it.