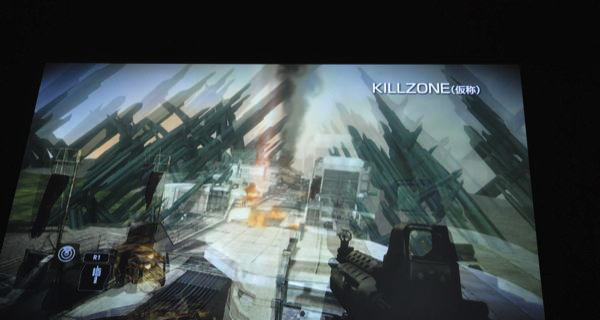 One thing should be apparent about the NGP, that it's crazy powerful. It has Quad Core ARM Cortex-A9 core with a SGX543MP4+ graphics card. All that should really mean nothing to the average person but what should mean something to you is Uncharted and Killzone which are synonymous with crazy graphics and thats exactly what the NGP is going to deliver. As shown with Hideo Kojima onstage, he was able to port over MGS4 from the PlayStation 3 and have it run on the NGP with no problem. What kind of game franchises are already being developed for the NGP and by who? Besides the obvious being Sony and it's first party studios who have brought you games like God of War, Killzone and Uncharted, some third party studios include:
Capcom
Sega
Tecmo Koei
Konami
Epic
Activision
Square-Enix
All of these companies have  announced games in development for the system. Hit the jump to see a full list of the currently announced titles that are in development, as well as a full publisher breakdown.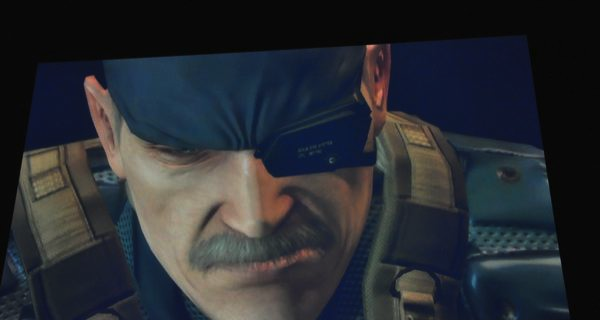 Games:
Killzone
Uncharted
WipEout
LittleBigPlanet
Resistance
Little Deviants
Hot Shots Golf
Reality Fighters
Gravity Daze
Smart As
Broken
Hustle Kings
Call of Duty
Lost Planet
Monster Hunter Portable
Metal Gear Solid
Publishers who are currently onboard with the NGP:
Japan
Acquire Corp.
Alvion Inc.
AQ Interactive Inc.
Arc System Works Co. Ltd.
Arika Co. Ltd.
Artdink Corporation
Ascii Media Works Inc.
Capcom Co. Ltd.
Chun Soft Co. Letd.
Codemasters Software Company Limited
Crafts & Meister Co. Ltd.
CyberConnect2 Co. Ltd
D3 Publisher Inc.
Dimps Corporation
Edia Co. Ltd.
Enterbrain Inc.
From Software Inc.
Gameloft K.K.
Genki Co. Ltd.
Grasshopper Manufacture Inc.
GungHo Online Entertainment Inc.
Gust Co. Ltd.
Hamster Corporation
Hudson Soft Co. Ltd.
Idea Factory Co. Ltd.
Index Corporation (Atlus)
Irem Software Engineering Inc.
Kadokawa Games Ltd.
Kadokawa Shoten Publishing Co. Ltd.
Konami Digital Entertainment Co. Ltd.
Level-5 Inc.
Marvelous Entertainment Inc.
Media5 Corporation
Namco Bandai Games Inc.
Nihon Falcom Corporation
Nippon Ichi Software Inc.
Nowproduction Co. Ltd.
Q Entertainment Inc.
Sega Corporation
SNK Playmore Corporation
Spike Co. Ltd.
Square Enix Co. Ltd.
SystemSoft Alpha Corp.
Tecmo Koei Games Co. Ltd.
TOMY Company Ltd.
TOSE Co. Ltd.
Ubisoft K.K.
Yuke's Co. Ltd.
North America
Activision Inc.
Capybara Games
Demiurge Studios
Epic Games Inc.
Far Sight Studios
Frima
High Voltage Software
Kung Fu Factory
Paramount Digital Entertainment
PopCap Games
Powerhead Games
Trendy Entertainment
Ubisoft
Warner Bros. Interactive Entertainment
2K Games
2K Sports
Europe/PAL
Avalanche Studios
Climax Studios Ltd.
Codemasters Software Company Ltd.
Eurocom Developments Ltd.
Eutechnyx Ltd.
Exient Ltd.
Firemint PTY Ltd.
Gameloft SA
Gusto Games Ltd.
Home Entertainment Suppliers PTY Ltd.
Impromptu Software Ltd.
Rebellion
Rockstar Games
Sidhe Interactive
Sumo Digital Ltd.
Team 17 Software Ltd.
Ubisoft Entertainment SA
Zen Studios Ltd.