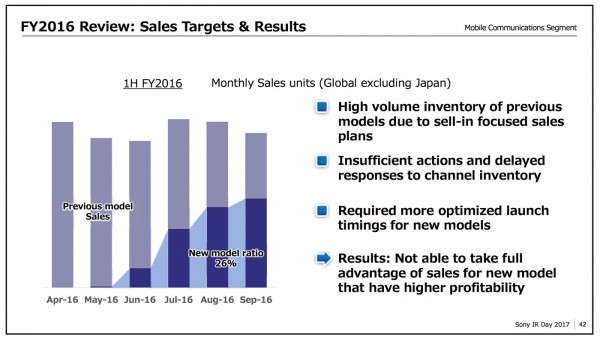 Stop me if you've heard this before but Sony Mobile is once again shifting its strategy. Just a few years back, the company had an ambitious goal of becoming the world's third largest smartphone maker, leaving only Apple and Samsung ahead of them. With that plan not working, Sony announced a major shift in July 2016 which would see them defocus on India, USA, China, and Brazil.
That of course didn't quite work for them either, with sales declining dramatically, so Sony is once again going target more emerging markets with the likes of the Xperia L1, a budget smartphone. Ultimately, the plan is to leverage the brand in Japan, East Asia, APAC, the Middle East, and Europe with the hopes of differentiating their phones
with technologies that only Sony can deliver,
whatever that means. So the plan is to have more moderately priced phones to increase sales then, right? That's why the Xperia L1 exists? Nope. Sony is also killing their mid-tier premium phones, which are not to be confused with mid-tier phones.