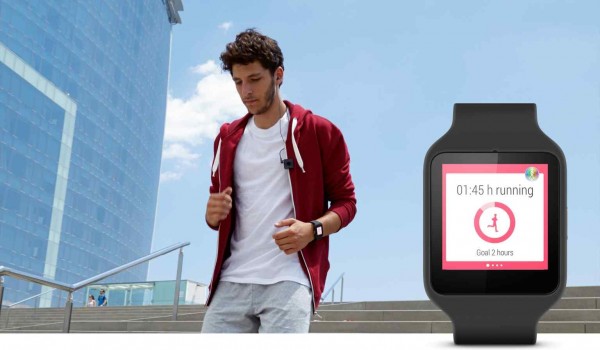 Many Sony fans, including yours truly, thought Sony was uniquely positioned to create a smartwatch unlike others. While any device running Android Wear is mostly tied to an identical OS experience, making differentiating one from another in that aspect near impossible, hardware and design is open season.
This meant that Sony could design their hardware, the aesthetics, and the bands however way they saw fit which played into the company's strength. Even with a stellar product, there still would have been numerous obstacles standing in front of Sony and any form of large market success, but the seeds for it were there. Unfortunately this vision never came to be with Sony quietly ceasing any development of future wearables that fell under SmartWatch and SmartBand as well as SmartTalk products.
In the past 8 months, we've seen numerous Android Wear partners announce their withdrawal from the alliance that was poised to give consumers all kinds of options and features but as the data shows, consumers simply haven't cared. Steven Waltzer from Strategy Analytics:
Global smartwatch shipments at 6.2 million units in Q1 2017 were up 48% YoY.  Apple's watchOS maintained the top spot with 57% market share.  Tizen with 19% share took second place from Android Wear this quarter for the first time since Q4 2015.  Android Wear vendors together accounted 18% share and took the #3 rank. Our report tracks global smartwatch shipments and share for leading vendors by quarter from 2013 to Q1 2017.
For those playing at home, Tizen is an OS created by Samsung which powers their TVs, wearables, and other various gadgets like fridges.
Unlike other Android Wear partners, Sony has never formally announced a withdrawal from creating wearables powered by Google's OS. Instead, they just haven't updated their lineup or even had it on display at CES in over two years.
As a daily user of wearables, I can't imagine not wearing one but it's clear that no device running Android Wear has been able to gain any mass market traction. What's unclear is if it's due a lack of consumer interest towards the OS, which wasn't all that refined when launched, or if hardware partners were over-relying on Google to be able to push the platform forward. An alternative could be a combination of those with terrible hardware which in my experience has been most watches running Android Wear – bulky.
Whatever the reason, Sony clearly saw the writing on the wall before others did and instead of dumping money in a product category with little to no traction, they simply moved on to other things like their FES Watch U – a sexy product the could use a bit of help from the marketing team with its name.
Why do you think consumers aren't latching on to Android Wear, and do you think Sony should have stuck it out? Or were they smart to move on from the category?