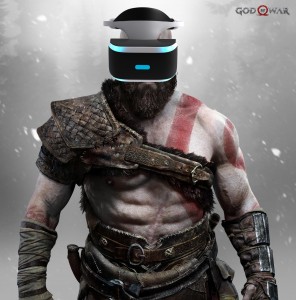 PlayStation VR is fine – a relatively cheap gateway to the world of virtual reality with some unique games and content. Some are more quirky while others are more thorough like Battlezone and Farpoint, but what's been missing is a true AAA, high profile game. God of War in VR could solve that. Kevin Joyce from VR focus:
There's been a number of projects brought to [Sony] Santa Monica, but many of them have just been prototypes from game jams. [sic]

[Sony] Santa Monica are working on something big. It's a full-blown 2nd wave title for [PlayStation VR]. It'll be revealed soon and I know it'll go well with the core PlayStation audience, but I can't say any more than that!