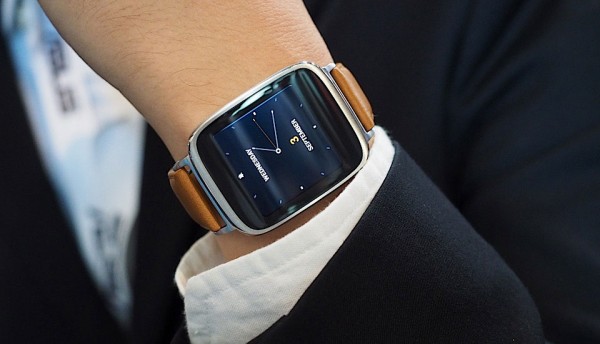 More ammo for the narrative that Sony was extremely smart to pull out of the wearable market years before its competitors. Chaim Gartenberg from The Verge:
Asus is reportedly ending development on its ZenWatch line of Android Wear smartwatches, according to a report today from Digitimes that cited sources in Taiwan's supply chain.
As Chaim notes, Asus was at best able to sell between 5,000 to 6,000 units a month which surely doesn't justify the product's R&D, let alone all the other costs which are associated with bringing such a product to market. This goes to show that if these are the best numbers Asus could muster up, Sony's numbers likely were much worse as they never promoted their lineup in the same way.
If true, Asus exiting the Android Wear business would mark yet another major hardware manufacturer bailing on Google's smartwatch platform, alongside companies like Motorola (which has put off smartwatches "indefinitely") and Samsung (who has shifted focus to its own Tizen-based Gear line). The ZenWatch products were among the most affordable Android Wear devices, too.
I don't think price has ever been the issue with Android Wear. Instead, it's been about design aesthetics and a compelling reason to own. Give consumers a reason to spend and they'll gladly do it, but Asus and so many others have failed to deliver on that. Even the SmartWatch 3 from Sony shipped in a plastic looking shell that screamed cheap, even though they did offer more premium looking bands that either shipped months after launch, or never made it to retailers. As for the ZenWatch, even if its price hovered only slightly above $200, you can't look past its hideous design.
With a smartphone, while design matters a bit, it's all about function, especially when so many consumers slap on a case. For wearables, function is what gets you in the door but it's design that keeps people interested and the two cannot be separated. And Verizon? Yea, they're done with wearables too. The Verge again, this time about the LG Watch Sport:
The Android Wear watch was originally announced to come in both AT&T and Verizon compatible versions, but the Verizon model was delayed, and now, completely canceled. As 9to5Google notes, all references to the Verizon variant have been deleted from LG and Verizon's respective sites, and Verizon is offering refunds to customers.

With the Wena Wrist Smartwatch, Sony looks to be addressing some of these issues by designing a good-looking watch that, with no smart component, is still fully functional and usable. Then to further entice, they're layering in select connected functionalities like notifications and contactless payment. Unfortunately the Wena is still only available in Japan but that's a watch that's far less feature rich than an Android Wear powered wearable yet far more attractive and perhaps usable to many consumers.