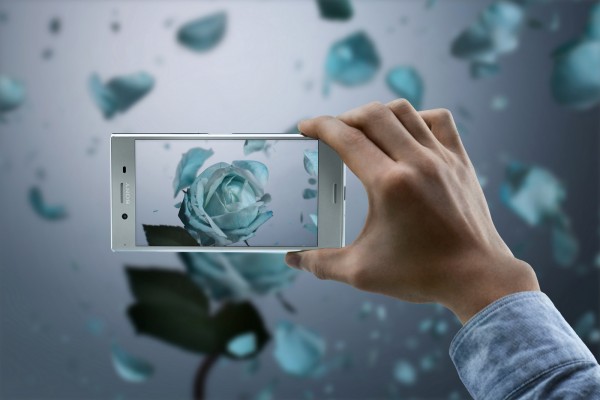 If you have friends who are willing to dance for you in a pond or have a lot of paint dust sitting around, the Xperia XZ Premium is going to be a hoot. That's because one of the biggest features of the flagship phone is an all new 19-megapixel rear-camera dubbed The Motion Eye camera that
records 960 frames per second for Super slow motion playback, revealing life's hidden magic. The footage is four times slower than videos from other smartphones1, so all the drama and detail is uncovered.
To show off what the camera is capable of, Sony invited a host of guests and had them wear lab coats and shoot a series of videos which you can see below:
Absolutely impressive stuff, though the downside can be found in the footnotes of Sony's product page:
Xperia® XZ Premium & Xperia XZs feature a memory stacked image sensor capable of directly capturing slow motion video at 960 frames per second in High Definition (720p) using device hardware. Verified by Strategy Analytics' SpecTRAX Service against the published camera sensor specifications for over 9800 smartphones. Correct as of 02/26/2017. In a Super slow motion sequence, this camera captures 0.184 seconds at 960 fps for a playback of 5.9 seconds each time.
In short, slo-motion video is recorded at 720p for 6-seconds only. This makes the new addition far less impressive for those looking to up their film making reel but might be quite the boon to anyone's social profile like Instagram which is sure to stand out among other videos posted.
In that sense, the new video feature might be just what Sony needs once released to have people talk about their phone in an organic way because if you saw a slo-mo video like that, you'd probably wonder how they filmed it much in the same way that the new Portrait Mode is a standout for iPhone 7. Anybody up for a #ShotOnXperia campaign?