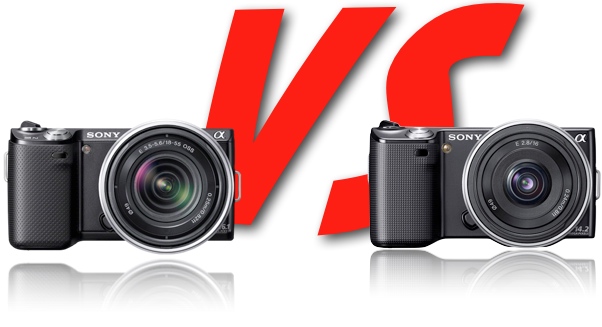 When companies launch newer models of an existing product, it can be hard at times to tell exactly what changed verses the previous model. Sure, you can dig up the old specs and compare them to the new specs, but that on its own can be time consuming and a hassle. That's why, after the jump, you can find a simple chart that pits the Sony Alpha NEX-5N against the predecessor Alpha NEX-5 and gives you a side-by-side comparison of the key features and differences between the new mirrorless cameras.
 The Sony NEX-5N vs the NEX-5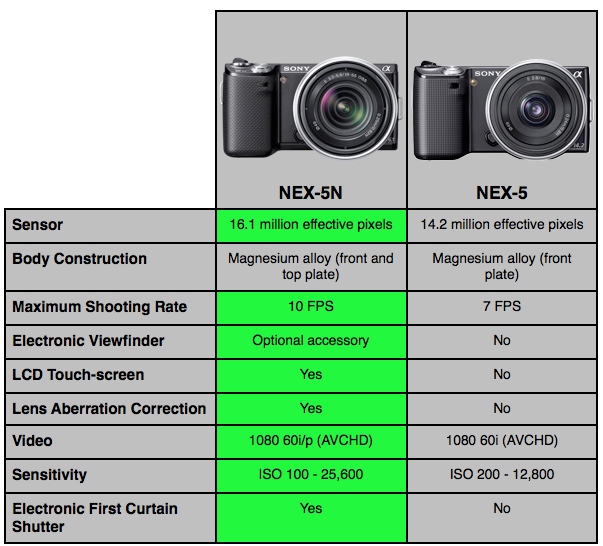 Discuss:
After seeing the difference between these two cameras, are you more likely to purchase the NEX-5N or stick with the NEX-5 and score a deal on it while they are still available?