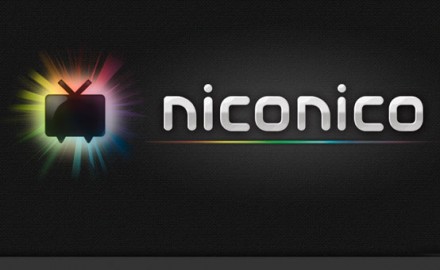 "So what the hell is Nico Nico anyway?"
If you're one of those people (like myself) who look forward to PlayStation Network's Tuesday releases, you were probably thinking the same thing as you downloaded the brand new Nico Nico app to your PlayStation Vita. Here I was eagerly awaiting a Youtube or a Crackle app, yet what I got was this video sharing service that's definitely got "Japan" stamped right on it.
Nico Nico (or N² for short) is a social video network service, like Youtube, that allows users to share their own videos, follow other creators, and comment on videos uploaded to the service. In its native Japan, Nico Nico is one of the most popular and most-visited websites and is used by celebrities, game companies, and businesses to promote their products to the Japanese netizens.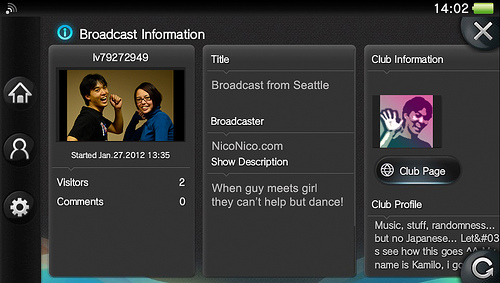 What I've noticed with this app is that it's a great video sharing app for gamers and Otaku (people addicted to Japanese anime) because many of the most popular video producers cater to those tastes. This includes J-pop, JRPG's, anime clubs, and other fan-driven videos.
More recently, Nico Nico users have been given the ability to host their own livestreams onto the service, resulting in a giant spike in Dark Souls and Final Fantasy game marathon livestreams on many a gaming channel. As well, Funimation Entertainment, distributor of popular Japanese anime like Dragon Ball Z Kai, Ah! My Goddess, and Guyver, recently announced a partnership with the video sharing service to bring their back catalog of anime and asian-flavored movies onto the service. This is a big win for the aforementioned Otakus as they'll love watch this stuff on-the-go thanks to the portability of the new PlayStation Vita.
What's got me most excited about this new service is that PlayStation will be streaming their E3 conference live on the service, but Vita owners can keep up with all the latest game announcements, previews, and video demos streamed right onto their Nico Nico app. As ticked-off as I am that I can't go to E3 this year while the other SRN staff cover the event, I take solace in the fact that I can be up-to-date with gaming's biggest event because of the PlayStation Vita.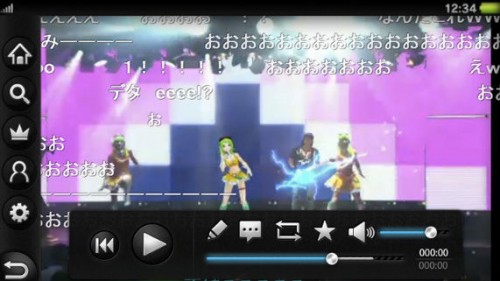 To be honest, I'm not much of an Anime, J-Pop, or J-film afficionado, all of which are the main fans of Nico Nico service, so it didn't even hit my radar until the news of the PlayStation/E3 livestream event. And no, I don't care for following vlogs for  Girl's Generation or whatever AKB48 is. But I do appreciate the old-school gaming livestreams that feature games like Mega Man, Dragon Quest, and other classic Japanese games that are fairly prominent on the service.
Plus, now that I've tried the service, I'm not a big fan of the scrolling text comments on the videos, but I think that's just a matter of getting used to it. All in all I think Nico Nico is a nice addition that caters to a fairly big niche of Vita fans. It'll be interesting to see how Sony incorporates the Vita's functionalities into future features that will allow for Vita owners to shoot videos and share it live to the Nico Nico community. Who knows, it might even become the de facto video streaming app for the Vita given time.
In the meantime, I'll be checking out more gaming-themed channels and videos and staying away from anything concerning AKB48 on the Nico Nico app. Why the hell would a girl group even have 64 members anyway? It blows my mind the kind of stuff that's popular in Japan sometimes.
Discuss:
What are your guys' thoughts on the Nico Nico app for the PlayStation Vita?