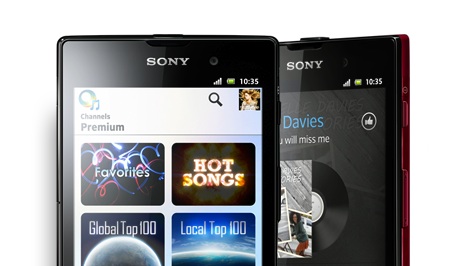 It's crazy to think that Sony first announced and showed off the Xperia Ion at the 2012 CES. The AT&T exclusive phone would be Sony's first foray into 4G LTE territory while offering other goodies like a 1.5GHz dual-core CPU, 12-megapixel camera, and Gingerbread which will be upgraded to Android 4.0 Ice Cream Sandwich this summer. Of course, after 6 months, the phone has yet to materliaze but that hasn't stopped Sony from announced a semi followup to the flagship phone.
Just announced today, the Sony Xperia Ion HSPA packs every single feature that can be found on the Xperia Ion, expect the 4G modem which gives the device 4G LTE capabilities. The Xperia Ion HSPA is instead aimed for countries that lack 4G networking and will instead rely on 3G. No word yet on the phones availability but seeing how it was announced today, expect a shipping time of 5-7 months from now.
After the jump Apple Sony's video promotion, highlighting the Xperia Ion HSPA.
Discuss:
Do you think Sony needs to stop announcing phones and instead focus on actually releasing them?
[Via Sony]