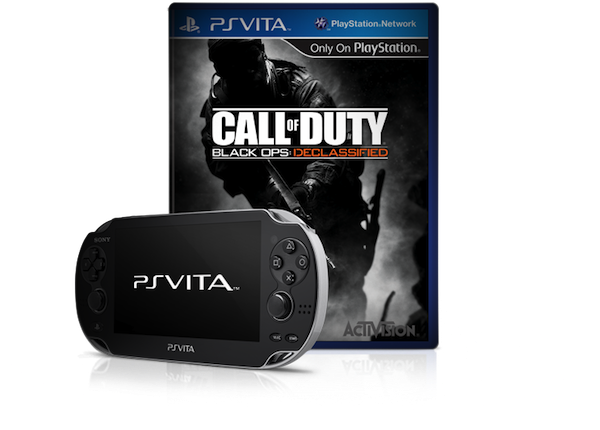 Just an hour ago, a conversation took place on Twitter in regards to the quality of Call of Duty: Declassified for the PlayStation Vita. So far, reviews and user experience has been less than stellar with reports of lag, glitches, and control issues. Many had seen CoD on the PS Vita as a knight in shining armor for the struggling console and it's no surprise. CoD games sell and sell by the droves. A proper CoD game could really capture the market Sony is going for: those who wish to play console quality games on the go.
I've personally yet to play CoD: Declassified on the Vita so it's hard for me to comment on the game. However, this led to another conversation on Twitter: the $50 price tag for CoD. Some have expressed their distaste that Activision would charge so much for a broken game. But even if it were a completely acceptable game, can publishers charge so much for PS Vita titles? After the jump, I explain why I believe these high prices are hurting the PS Vita.
To lay out the groundwork for my argument, we have to first acknowledge that the PS Vita is hurting in sales. Yes, the unit has been out for less than a year but with barely 3.5 million units sold, I believe we can all agree that its pretty dismal and not what Sony had in mind for a new console launch.
One of the leading problems with a lack of consumer adoption for the Vita has also been its price point. Though not as expensive as originally thought, $249 (Wi-Fi) and $299 (Wi-Fi+3G) for a portable console that doesn't fit in your pocket is high. This automatically makes the device a luxury item, unlike a smartphone that we all have or a console at home that does so much more for a bigger audience (i.e. having friends over for a gaming session or movies on Netflix).
The last strike against the console are the high priced games. A great many Vita titles cost near what console games do which is in line with Sony's push that the Vita is console quality on the go.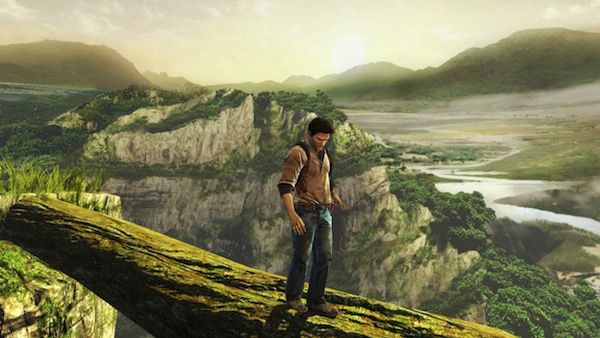 Call of Duty: Declassified – $49.99
PlayStation All-Stars Battle Royale – $39.99
Assassin's Creed III Liberation – $39.99
Need for Speed Most Wanted – $39.99
Ragnarok Odyssey – $39.99
Madden NFL 13 – $39.99
FIFA Soccer 13 – $39.99
LittleBigPlanet – $39.99
Are we starting to see a pattern? Now, this isn't to say there aren't lower priced games for the Vita, but every major title that's launching on the portable console is also console priced. The argument here isn't that these games are not worth their price tag. Instead, it's facing a reality that, for a device that isn't on you all the time like your iPhone, it becomes a luxury item to carry around and game on. Furthermore, gaming quality continues to rise on smartphones with superb visuals: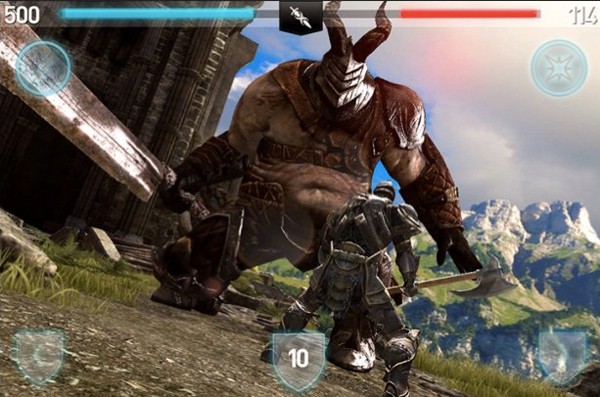 Infinity Blade II – $6.99+
Mass Effect Infiltrator – $4.99+
Need for Speed Most Wanted – $6.99+
FIFA Soccer 13 – $6.99+
Madden NFL 13 – $6.99+
Sonic Jump – $1.99
Call of Duty: Black Ops Zombies – $6.99+
See those Plus signs next to the game prices above? Those mean that the game is not only designed for the iPhone and iPod Touch, but for the iPad as well—and not just a scaled version. When looking at that list, you'll notice many title names which have been a staple of console gaming for many generations with prices far bellow of the Vita. The two screen shots presented also show how far mobile gaming has come both the on the Vita which produces beautiful games and on mobile with Infinity Blade II shinning.
When it comes to the Vita, consumers are greeted with a premium device which is beautiful and powerful. However, with a premium device comes a premium price tag, which also comes with premium priced games, and yet it's not likely that it will always be with you due to its size. Now mix in the fact that any app on the device like FourSquare, Netflix, Facebook, and Twitter will surely run better and be updated more frequently on your smartphone. This makes the Vita a one trick pony: a portable with console quality.
And that right there is the problem. The truth is, the demand with all the obstacles above doesn't justify every major title being priced at $40. If audiences are presented with games that resemble their console brothers, but don't truly offer what the console version does, while also not having access to a wide library of low priced games like Fruit Ninja ($0.99) and Angry Birds ($0.99), we begin to see the problem with the Vita game ecosystem and its prices.
Still, unlike others, I don't believe the Vita is a doomed machine. Having owned a Vita since launch night, the console can have a promising future but Sony truly needs to step in and take charge. Check back next week for our three part series on how Sony can save the PS Vita and turn it into a successful console.
Discuss:
Do you think $40-50 games are hurting the PS Vita?