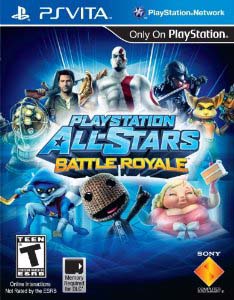 If you've been on the fence about PlayStation All-Stars: Battle Royale for the PlayStation Vita, Amazon might have just the deal to entice you. For a limited time, the online giant has marked the game down by 50% to $19.99. Not bad for a AAA title which allows for Cross Play with the PlayStation 3. Would be buyers should take note that if you purchase the game for PlayStation 3, that you will receive a free copy for the PlayStation Vita though that game still retails at the full price of $59.99, even on Amazon.
Updated:
Amazon now has LittleBigPlanet listed for $20 as well. If the deal doesn't appear on the main page, make sure to click 'More Buying Options' on the right hand side.
After the jump, the link to purchase both games.
Purchase PlayStation All-Stars: Battle Royale from Amazon for $19.99. (deal has expired)
Purchase LittleBigPlanet from Amazon for $19.99.