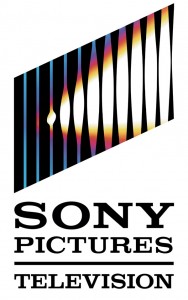 According to Variety, analysts on Wall Street aren't buying that Sony Pictures, the motion picture arm of Sony Corp., isn't for sale. In early November, rumors began from the CBS CEO, Les Moonves which made the whole thing more credible. Since then, Sony CEO, Kaz Hirai has came out and dismissed it, stating that,
"There is absolutely no truth to rumors that Sony's entertainment businesses are for sale,"
Even as early at CES, Kaz Hirai was seen on stage touting the huge benefit to Sony and their push for 4K content by having a studio under their wing who could not only produce native 4K content, but could also help tweak the technology. Sony insisted that, unlike competitors, their 4K offering is the most natural since they are part of every step, from creation via Sony Pictures and their 4K pro cameras, to distribution via their 4K televisions and Blu-ray format that Sony heavily fought for. Brian Wieser from Pivotal Research Group thinks differently,
"It seems difficult to imagine Sony retaining the division in the long-run given absence of fit with the rest of Sony's businesses,"
While Wieser sees the value in Sony keeping Sony Pictures, he believes that the cash-strapped company has never been able to properly leverage its film division, due to bureaucracy, something that we've been saying for years.
"We believe the Japanese parent company of SPE has never bridged a significant cultural gap with its U.S.-centered operations at SPE. Our understanding is that the bureaucracy and hierarchical nature of the parent company is significant, and its attempts to impose product and content synergies have been a source of significant distraction."
Unlike Samsung and Apple who have to fight for content to be on their platform, especially Apple who has real ecosystem with iTunes, Sony has one less studio to work for. Apple needs to go to every studio and record label for access to their content in iTunes and exclusive deals come much harder for them, due to their dominance which makes them a target for media who want to retain more control and squeeze more money from them. Sony instead automatically gets a free pass from Sony Pictures and Sony Music, the world's largest or second largest music label, depending on who you ask. However, Sony has never been able to really leverage Sony Pictures in regards to exclusive content though they did big play a big part in the push for Blu-ray versus HD DVD. As stated in his CES keynote, Kaz Hirai hopes to do the same for 4K.
Discuss:
Do you believe Sony Pictures is really up for sale? Do you also believe Sony will be able to properly leverage the studio for their push into 4K?