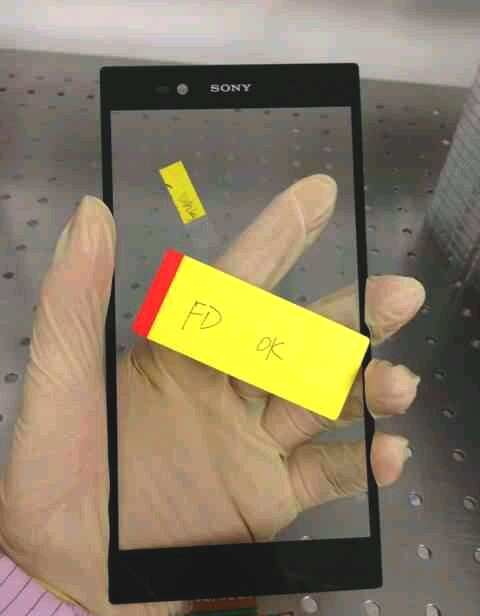 It no surprise that Sony is playing catch up in the electronic market in all fronts, be it televisions,  smartphones or tablets. The once king of electronics has been battered down by competitors like Apple and Samsung who have dominated the mobile industry and at this years CES, for the first time in years, Sony showed life and offered a compelling fleet of products. This included a new series of 4K televisions with their X900A line to battle and win a strong footing in the next generation of televisions. Sony was equally busy on the mobile front with the Xperia Z and Xperia ZL, their new flagship smartphone.
I've always argued that for Sony, Apple is only a side competitor and that their real rival is and has been Samsung. Sony may have also realized this if the above picture is to be believed. Though its hard to confirm the authenticity of the image, it appears that the device in hand is a 6.44-inch Xperia unit. Probably to small to be a tablet, this could be Sony's answer to the Samsung Galaxy Note II, the smartphone/tablet hybrid which offers a 5.3-inch screen. This of course can easily be a photoshop hoax or a Sony prototype that never makes it anywhere, especially with such a bigger screen size which can make portability in pockets very hard. Even though I don't have a personal interest in these large devices, I'm hoping that like the Xperia Z, Sony offers a compelling device that can help them battle Samsung.
Discuss:
Should Sony develop a competitor to the Samsung Galaxy Note II?