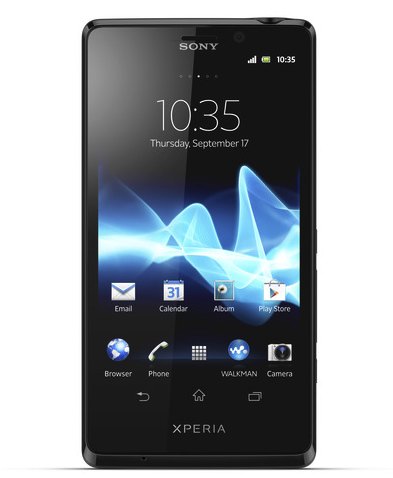 Say you've got yourself a knack for tinkering with things or you really just can't wait for all the sugary goodness that's set to come from Jelly Bean. Then listen up; if you've got a Sony Xperia T, then Sony is allowing you to get in on the action early with an Alpha build of the OS. It should be noted that this custom ROM is really intended for developers only and should probably be done on your spare Xperia T. If it's your only phone, forget about it as there are quite a few things that don't quite work yet.
According to the Sony Blog, the Jelly Bean Alpha build currently lacks quite a few things like:
Google Mobile Services (GMS) apps are not included (for example, Gmail and Google Maps).
Modem is turned off and therefore the SIM card will not be recognized (this also means you can't make any phone calls).
Bluetooth™ is turned off.
Wi-Fi® is turned off.
FM-radio is turned off.
NFC is turned off.
UI look and feel is not updated to final Sony Jelly Bean software.
Sony goes on to say that before you flash the ROM:
You should be an advanced developer with extensive knowledge in how to flash and switch between different ROMs. If you are a consumer without these developer skills, then we strongly recommend you not do try this as you may damage your phone.
You must be using an unlocked Xperia™ T. It will not work on a locked Xperia™ T.
You must unlock your phone using Sony's Unlock boot loader service, and agree to all the legal and warranty conditions that apply. Please note that you may void the warranty of your phone and/or any warranty from your operator if you unlock the boot loader of your phone. Sony can then no longer guarantee the full functionality of your phone, and will not be responsible for any unusable functions or loss of personal data associated to the alpha ROM being flashed to the phone.
Also, if you unlock the boot loader, you will not be able to get the final Jelly Bean upgrade from Sony. For additional information about limitations and warranty restrictions, please see Sony's Unlock boot loader service.
You should have read through and acknowledged the limitations of the software described below.
Like I said, unless you're a developer, there isn't a whole lot of advantage here except to say that you're running an Xperia T with Jelly Bean. We've got Sony's 2013 Android Jelly Bean roll out plan details for the curious.
Discuss:
Will you be upgrading to Jelly Bean on your Android device when it becomes available?