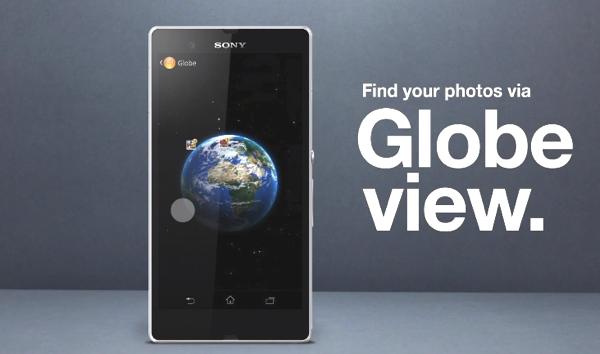 With the release of the Sony Xperia Z looming in the near future, Sony has made some pretty significant changes to three of the phones main apps. After the jump, you can check out the latest promo from Sony Mobile, highlighting their new series of Apps which include Album, Camera, Walkman, and Movies with many supporting Throw, Sony's DLNA based tech for wirelessly transmitting your content to a DLNA television.
'Album'
Pinch Grid Zoom – Zoom on any picture using a single finger

Globe View – See where all of your photos were taken
SensMe Slideshow -Set up a themed slideshow for your pictures
Throw – Easily put pictures on a bigger screen
'WALKMAN'
Color Picking – Music background will change to match album color

Sound Enhancement – Modify sound to make it sound perfect for you
Throw – play music wirelessly through speakers
'Movies'
Gracenote Lookup – All of your movies are always up to date

Throw – Easily play your videos and movies on a bigger screen
'Camera'
Burst Mode – Take pictures at 10 frames per second

Modeless UI – Take pictures while shooting video
HDR – high definition pictures and video recording
Discuss:
Do you think you are going to be happy with these additions? Do you feel they did too much or too little?