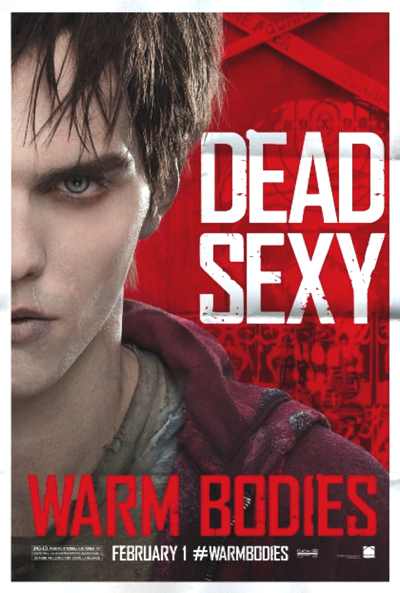 'Warm Bodies' opened at #1 during the Super Bowl weekend, pulling in $20 million. The only other new release this week was Walter Hill's 'Bullet to the Head', the new Sylvester Stallone vehicle, which only managed 6th place with a gross of $4.5 million. 'Hansel and Gretel' moved to #2, with the expected 53% drop, pulling in $9.2 million for a $34.5 million 2-week total.
'Silver Linings Playbook' took in another $8 million which bumped it up to 3rd place, for an $80 million total. 'Mama' dropped to 4th, pulling in $6.7 million for a $58 million total. 'Zero Dark Thirty' dropped to 5th, taking in $5.3 million for a $77 million total. 'Parker' dropped to 7th, adding $3.2 million for a $12.4 million total.
'Django Unchained' pulled in another $3 million for a $151 million total and dropping to 8th place. 'Les Miserables' stayed at 9th, adding $2.4 million for a $141.5 million total, and 'Lincoln' bumped back up into the top 10, pulling in just $30,000 less than 'Les Miserables' for a total close to $171 million. As expected, overall box office numbers were down, due to the Super Bowl.
Domestic Box Office Top Ten:
Warm Bodies – $20 million
Hansel and Gretel – $9.2 million
Silver Linings Playbook – $8 million
Mama – $6.7 million
Zero Dark Thirty – $5.3 million
Bullet to the Head – $4.5 million
Parker – $3.2 million
Django Unchained – $3 million
Les Miserables – $2.44 million
Lincoln – $2.41 million
Discuss:
Did you see any movies during the Super Bowl weekend?
[Via BoxOfficeMojo]