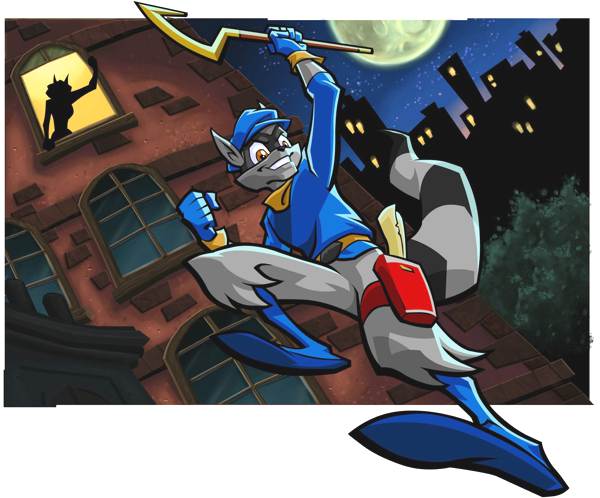 If you're a Sly Cooper fan, then you're probably all over the most recent title, Sly Cooper: Thieves In Time which reunites the gang one more time on the PlayStation 3 and PlayStation Vita. And thanks to PlayStation's Cross-Buy initiative, those who purchase the title for the PS3 will get a free copy of the PS Vita version. That's not all however as the game also features Cross-Play where your saved files are transferred between the two consoles, allowing you to start playing on the PS3 and continue to game from where you last saved on the PlayStation Vita. And for those extra tech savvy fans out there, the game also features native 3D.
Now that Sly Cooper: Thieves In Time is out and available for purchase for the PlayStation 3 and PlayStation Vita from retail stores and the PlayStation Network, it's time for us to give back to the community. If you're a fan of the series, be it the original Sly Cooper, Sly 2: Band of Thieves or obviously the most recent iteration, all you have to do is show us your Sly love for a free Sly patch pictured to the right! We have limited numbers but all you need to do is a post a picture of yourself on our Facebook, Twitter, and Google+ with you showing off your Sly fandom. Be it holding the game, cosplay, or anything else that might come to your mind that shows off your love for the series.
That's it folks. Post your photos on our Facebook, Twitter, and Google+ page and, if your picture is chosen, we'll send you a free Sly patch. Have friends who are fans of Sly? Don't be shy and share this article with them! Winners will be contacted where we'll then follow up with an email to confirm your mailing address. Easy peasy and we've got plenty to give out!
Discuss:
Will you be buying Sly Cooper: Thieves In Time?
[Updated with more contest destinations]