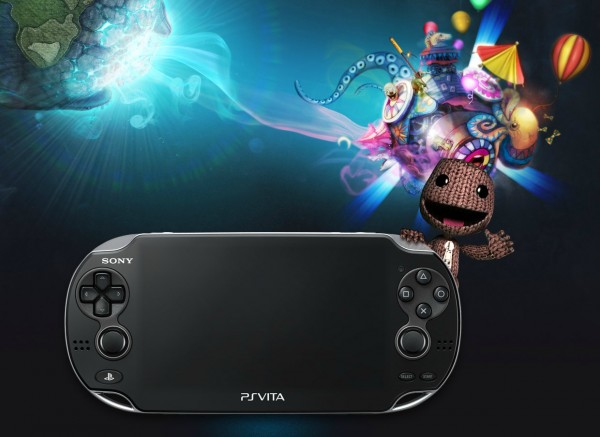 February is shaping up to be an exciting time to be a gamer, especially if you're a PlayStation fan. On February 20th, Sony is expected to reveal the PlayStation 4, often times referred to as Orbis. While many thought the announcement would also cover the PlayStation Vita which is in need of some desperate love (and for those who haven't, read our Editorial: How Sony Can Save the PlayStation Vita, Part 1) it seems that Sony has reserved February 18th for the console. In just a few minutes, Sony will begin what's expected as an all out blitz for their nearly one year old console. What can we expect? A host of new games is certain but will there also be a hardware refresh? We'll find out shortly. After the break, the headlines as they happen.

Please refresh for updated material:
PlayStation Vita price drop to ¥19,980 in Japan (from ~¥25,000) Roughly $215 for both Wi-Fi and Wi-Fi + 3G
A week free of PlayStation Plus
In February, Uncharted and Ridge Racer Vita, plus 4 other titles will be free for PS Plus users.
PlayStation Reader coming to Vita (think Kindle)
Phantasy Star Online 2 coming (RPG)

PSO2 package will feature a Ice Silver PS Vita
Released February 28th
Can us PC save data

Ice Silver PlayStation Vita will be released February 28th
Toukiden being developed for PS Vita and PSP. (RPG)

Will feature cross communication
Demo available at end of April
Similar to Monster Hunter

Soul Sacrifice is a big title for SCEJ

In development for two years
Will come in Premium Edition, featuring Red PlayStation Vita, among other goodies
Inafune: "Vita offers easy dev, pretty graphics. Wants controls that do not frustrate/confuse players. Such combo only possible on Vita."

Valhalla Knights 3 (RPG)
Gundam Breaker

PS3 & PS Vita
Out in 2013

God Eater 2 (Action RPG)
God Eater Burst is now a UMD Passport game.

Between 2/28-3/31, the game can be migrated to Vita for free.

Dragon's Crown (Action RPG)
Final Fantasy X coming to PlayStation Vita (REAL RPG)
End of conference
Readers should note that the following announcements were intended for a Japanese audience and there will likely be more Western oriented announcements, come February 20th.