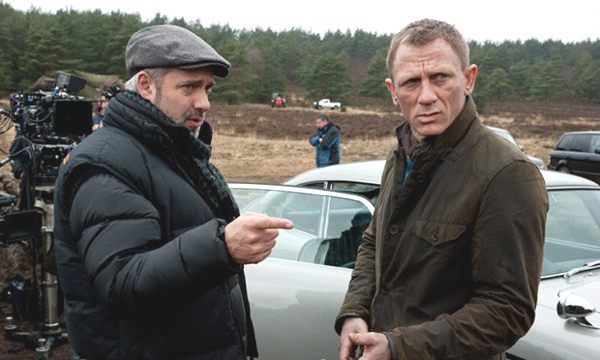 The James Bond franchise has done well for Sony Pictures. With three films under the studios belt to date, staring Daniel Craig, each picture has gone on to be the highest grossing film of the series at the time. A first for the Bond franchise, Skyfall also crossed the covenant billion dollar mark, becoming the 7th highest grossing movie of all time.  Sam Mendes, the films director is widely credited as a major part of the films success and soon after the films theatrical run, producers Barbara Broccoli and Michael G. Wilson were eager to lock him in for Bond 24. While not known as a sequel man, Mendes (American Beauty, Road to Perdition) seemed interested in return to the spy world and entertained the idea of return with Daniel Craig and Co. for another round. But now, Mendes has confirmed that he has passed on the project.
Speaking with Empire, Mendes gave a few reasons as to why he won't be returning for Bond 24:
It has been a very difficult decision not to accept Michael and Barbara's very generous offer to direct the next Bond movie. Directing Skyfall was one of the best eperiences of my professional life, but I have theatre and other commitments, including productions of Charlie And The Chocolate Factory and King Lear, that need my complete focus over the next year and beyond.
While not the best news for Bond fans, films producer Broccoli and Wilson had nothing but praise for Mendes, despite his decision:
We thoroughly enjoyed working with Sam, he directed our most successful Bond movie ever, Skyfall. We would have loved to have made the next film with him but completely respect his decision to focus on other projects and hope to have the opportunity to collaborate with him again.
Luckily, with the James Bond franchise being more popular than ever and each film raising the stakes and quality, getting another high profile and talented director shouldn't be a problem for the franchise. In fact, Mendes himself has expressed interest in future entries if scheduling and timing permits:
I feel very honoured to have been part of the Bond family and very much hope I have a chance to work with them again sometime in the future.
Discuss:
Who would you like to see helm Bond 24?