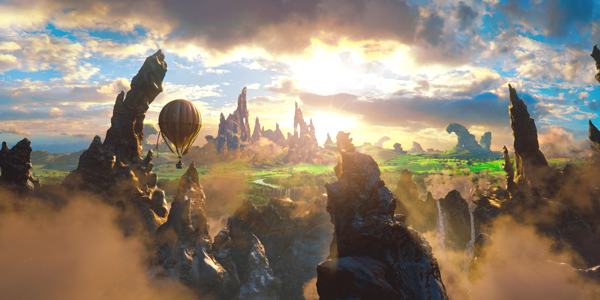 'Oz: The Great and Powerful' exploded at the box office this week, debuting at #1, raking in $80 million. 'Jack the Giant Slayer' gets bumped to 2nd place, only managing another $10 million, for a two-week total of $44 million. Against the year delay and nearly $200 million budget, I can only imagine that Warner Bros is depending on foreign territories to at least make its money back. 'Identity Thief' naturally moves to 3rd, adding $6 million for a total of $117 million against a mere budget of $35 million.
 'Dead Man Down' debuts in the 4th slot, making $5.3 million. 'Snitch' moves down to 5th, pulling in $5.1 million for a $32 million total. '21 and Over' drops to 6th, adding $5 million for a $17 million total. 'Save Haven' maintains 7th place, adding $3.8 million for a $63 million total. 'Silver Linings Playbook' hangs on to 8th place, pulling in an additional $3.7 million, for a $121 million against its $21 million budget. 'Escape from Planet Earth' pulls in $3.2 million, and 'Last Exorcism II' closes out the top ten with $3.1 million.
*Estimates as of 5pm on 3/10/13
Domestic Box Office Top Ten:
Oz: the Great and Powerful – $80 million
Jack the Giant Slayer – $10 million
Identity Thief – $6 million
Dead Man Down – $5.3 million
Snitch – $5.1 million
21 and Over – $5 million
Safe Haven – $3.8 million
Silver Linings Playbook – $3.7 million
Escape from Planet Earth – $3.2 million
Last Exorcism II – $3.1 million
Discuss:
Have you seen Oz: The Great and Powerful? If so, what did you think of it?