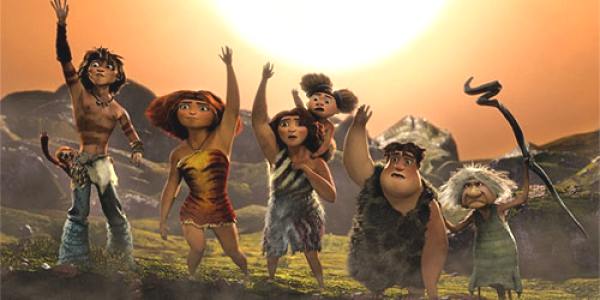 We have three new releases cracking the top 5 this week. First up is DreamWorks' animated film The Croods, pulling in $44.7 million. This is about even with 2010's How to Train Your Dragon ($43.7 million) and Megamind ($46 million), and a vast improvement over November's Rise of the Guardians  The #2 spot belongs to Olympus Has Fallen, taking in $30.5 million. Starring Gerard Butler and Morgan Freeman, it seems that fans favor their Butler in more action films, with the film ranking in as his highest gross in nearly 4 years.
Admission, the third new debut, rounds out the top 5 with $6.5 million. In between these is Oz The Great And The Powerful, which was dethroned after two weeks, falls to #3, but still managed a healthy $22 million take, for a $178 million domestic total thus far. And The Call went from #2 to #4, adding $8.7 million for a total of $31 million. The rest of the top ten are listed below.
Domestic Box Office Top Ten:
The Croods – $44.7 million
Olympus Had Fallen – $30.5 million
Oz The Great and the Powerful – $22 million
The Call – $8.7 million
Admission – $6.5 million
Spring Breakers – $5 million
Incredible Burt Wonderstone – $4.3 million
Jack the Giant Slayer – $3 million
Identity Thief – $2.5 million
Snitch – $2 million
Discuss:
Have you seen Olympus Has Fallen or are you waiting for G.I. Joe: Retaliation to get your action fix?