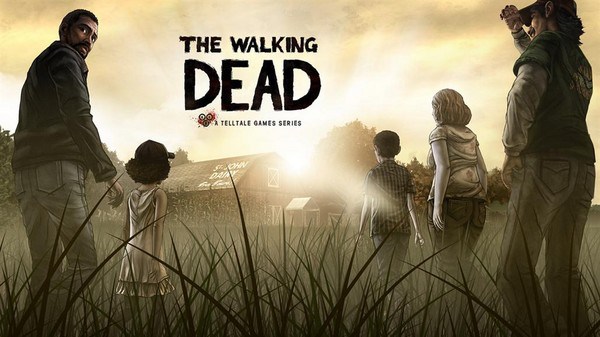 Well, GDC is upon us and one thing is clear – there will be more indie games coming to the PlayStation Vita. It started last year when Tales from Space: Mutant Blobs Attack, Retro City Rampage, and Sound Shapes dominated the handheld's digital storefront. This year, highly-anticipated indie hits like Lone Survivor, Hotline Miami, and The Walking Dead will be joined by a staggering amount of top-quality indie titles that gamers won't find anywhere else. (Especially not on Nintendo's 3DS.)
Hit the jump for a complete list of indie titles coming to the PS Vita this year.
First and most importantly, Telltale Games is bringing its award-winning The Walking Dead: The Game to Sony's handheld complete with touchscreen controls, trophies, and all the great gameplay and story found on the PS3 version. If that wasn't enough, PlayDead's 2010 XBox Live Arcade and PSN hit LIMBO will arrive later this year.
The one game that I myself am looking forward to is Hotline Miami; a hyper-violent, top-down shooter that plays like a 2D (but way more inventive) version of Manhunt where you'll be violently taking down vicious enemies in beautifully violent and choreographed ways before they get a chance to take you out.
Other notable indie titles coming to the PS Vita include:
Lone Survivor
Guacamelee
Divekick
Spelunky
Velocity Ultra
Dragon Fantasy Book 2
Luftrausers
Thomas Was Alone
Joining these indie games are more PlayStation Mobile titles that are worth a look (or two). One PS Mobile game that deserves your attention is Beatdown in Treachery City, a turn-based beat-em-up RPG that exudes that retro feel from influences like Double Dragon and River City Ransom. We'll give you a more in-depth look at Beatdown in the next few weeks. In the meantime, here's the list of upcoming PS Mobile games:
A Virus Named Tom
Beatdown in Treachery City
Crumble
Crystallon
Don't Wake the Bear
Hermit Crab in Space!
Oh, Deer!
Rymndkapsel
Ten By Eight
Adam Boyes, Vice President, Developer and Publisher Relations at Sony Computer Entertainment America, mentioned in a blog post that indie developers are showing more support for the PS Vita because Sony makes developing on the handheld an easy, user-friendly experience; including adding support for the easy-to-learn-and-use Unity Engine.
"This recent influx in developer support for PlayStation has come through our continued effort to create a flexible and developer friendly environment. We're also focusing on burgeoning platforms like PlayStation Mobile by offering Unity support, coming later this year, to make it easier than ever for developers to bring their games to PlayStation-certified Android devices and PS Vita."
If you're a PS Vita owner that's been starved for content, then Sony's one-two punch of indie heavy-hitters and smaller budget productions should be more than enough to satisfy your craving. Well, until games like Killzone: Mercenary and Assassin's Creed: Rising Phoenix arrive and our collective minds are blown to smithereens.
DISCUSS
Which of the PS Vita's upcoming indie games are you looking forward to the most?
[Source: PlayStation Blog]