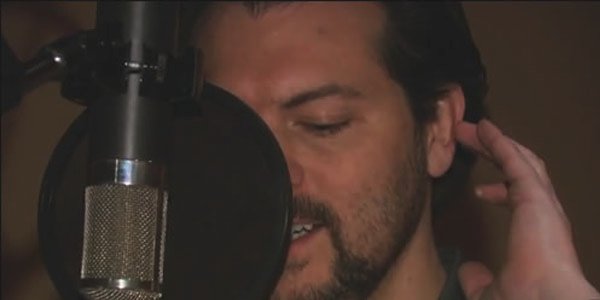 To say that the Japanese game industry has been in a downward spiral this past generation would be an understatement. Once dominant in the era of PlayStation and PlayStation 2, it seemed that Japanese game makers could do no wrong. Japanese games always delivered rich stories, interesting characters and vastly different worlds to gamers. Mega studios like Square-Enix (then SquareSoft), Capcom, and Konami continued to produce hits with solid franchises like Final Fantasy, Resident Evil, and Metal Gear Solid to name a few.
Then, next generation consoles like the PS3 and Xbox 360 came into the market and something happened. It's as if the entire Japanese game industry decided to collectively fall asleep. Many of their games no longer offered the same visual polish as their Western counter parts. Projects also started to take an endless amount of time to accomplish. Since the PS3 has launched, Naughty Dog has pumped out three Uncharted titles, each being a blockbuster and is on the cusp of releasing The Last of Us. Square-Enix on the other hand has only published Final Fantasy 13 which by all accounts is a mediocre game at best and has followed up two sequels (the latter being almost out) which continue the subpar experience and are really large expansion packs, rather than a new entry. Furthering their demise has been that many of the classic games like Final Fantasy 13 bare little resembles to a traditional JRPG that the series is so well known for, instead opting for more button smashing. Games like Resident Evil titles now have the urge to be more of an FPS title than survival horror with the mindset that they are being more Western and that this will help the franchises gainnew fans. Not only do sales numbers beg to differ:
Final Fantasy X (PS2) – 8.05 million

Final Fantasy X-2 (PS2) – 5.95 million

Final Fantasy XIII (PS3+360) – 6.88 million

Final Fantasy XIII-2 (PS3+360) – 2.93 million
But even if it's true that more Western audience are playing them, guess who no longer is, the old fans who liked the games for what they were. Now, sadly, another Japanese icon is falling into this trap. When we first reported that David Hayter, long time voice actor behind Solid Snake/Big Boss would not be reprising his roll, we among others speculated that it might be due to the nature of the games story which wouldn't incorporate Solid Snake. Seeing how Big Boss was voiced previously by Hayter though not in MGS4, we decided to give Konami and Kojima the benefit of the doubt that it simply didn't fit or that there might be a surprise in order for us. Boy were we wrong.

In speaking with GameTrailers' Geoff Keighley, series creator Hideo Kojima explained his reasons for not having David reprises his roll:
I can say, yes, it will be a new person. I can't say who it is yet. What we're trying to accomplish here is recreate the Metal Gear series. It's a new type of Metal Gear game, and we want to have this reflected in the voice actor as well.
That's right folks, Metal Gear Solid 5, the fifth or so title since the series was born again on the PlayStation which is a prequel to the past titles and not a reboot needs to go in a new direction. What better way to accomplish this than by recasting a beloved voice actor. To be fair, we all know the issue that's plagued the series has been the voice actor and this new voice actor will draw in millions of new fans (maybe it's Justin Bieber).
By doing this, the only thing Kojima and Co. will accomplish is to piss off long time fans of the series. A voice actor like David plays no roll in the creation of the game, so he has little to do with the game story, mechanics, and polish which are what tends to pull in audiences. Those same parts are also traditionally what needs to be tweaked in order for a series to get retooled.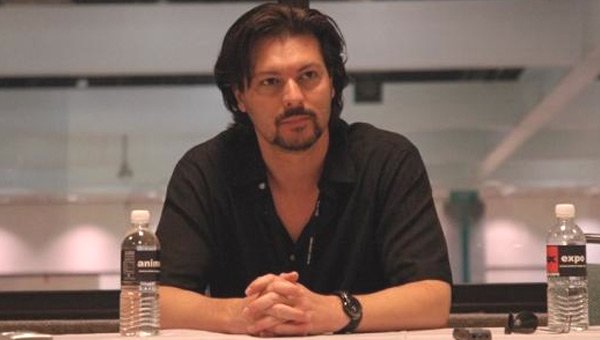 You can take that to mean that David's roll isn't important and so why should we care about his recasting but it's not. David's gravelly voice has become Solid Snake. Chances are, if you haven't played previous MGS titles that you will not be picking up MGS5 but if you do, you wouldn't be the wiser to know who had previously voiced Snake (unless you then pick up the continued titles which will all be voiced by someone other than the unannounced voice actor). However, for long time fans of the series, to hear David  voice Snake will easily help them slip right back into the series they've come to love so much.
While it might come off outlandish and emotional to declare, "now I won't be purchasing Metal Gear Solid 5" because David Hayter will no longer be used as a voice actor, I get it. Yes MGS is more than just a voice actor and if Kojima and company feel like they need to retool the game, all the more power to them. But in the same token that making Final Fantasy 13 'faster' didn't equal to more numbers sold, and releasing Resident Evil: Operation Raccoon didn't somehow reenergize the franchise, neither will taking out a component of the Metal Gear Solid franchise who has for a long time been considered the soul and face of the series.
Update:
There is a petition going around that seems to be gaining quite a bit of traction among fans (and was also mentioned in our comments sections). Hosted by Change.org, the petition asks series creator, Hideo Kojima to bring back David Hayter as the voice of Solid Snake or more likely in this game, Big Boss. Spread the word and click below to
Discuss:
Do you think the topic is overblown or is Kojima and company making a mistake by recasting David Hayter?