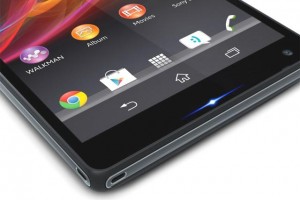 The Sony Xperia Z is Sony's flagship Android smartphone though when it launched earlier in the year, it didn't ship with the latest version of Android. This, of course, shouldn't come as a shock as the Android OS landscape is quite fragmented. Now, Sony is looking to remedy this by finally rolling out the latest – Android 4.2.2 for the Xperia Z. The over-the-air update is currently available for most unlocked HSPA+ and LTE models while carrier specific updates roll out afterwards.
For those keeping tracking, Android 4.2.2 is a minor update for the OS and brings slight UI tweaks and locked screen widgets.At this point, it's unclear if the Xperia Z for T-Mobile will ship with the latest update preinstalled or not.
Discuss:
Are you looking forward to Android 4.2.2 or the minor changes it brings are unimportant to you?
[Via Sony Forums]