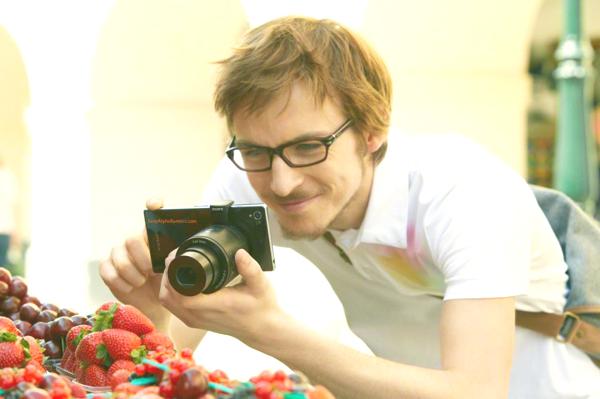 In mid July, rumors began to circulate that Sony was looking to get into the camera business for smartphones. If you think that Sony already produces a great many sensors for its own fleet of Xperia smartphones and for competitors like the iPhone, you'd be correct. However, this news came with a twist that Sony was looking to make an external camera for smartphones, that would house an image sensor, battery, and memory and attach to the phone  via small magnetic mounts. With sales of compact cameras declining ever since the debut of the original iPhone, Sony sees this as a solution for those who might not want a DSLR or even a compact NEX camera but still want something more than their smartphone's camera. Thanks to leaks, it looks like Sony will indeed be delivering on this vision with the DSC-QX10 and DSC-QX100.
If the information pans out, and we have serious beliefs that it will, as we had speculated previously, both attachable lenses will have
Built-in Sensor
Bionz Processor
Wi-Fi, Bluetooth, and NFC
SD Card Slot
Much like our original reporting, it seems that both models will not offer any form of LCD or controls. Instead, all of that will be done via your smartphone's screen and a dedicated app. Sony is also making pairing the two even easier for those who have an NFC enabled device like the Xperia Z while others will rely on Bluetooth.
It's also expected that the external lens will not be proprietary to Sony smartphones and will be available for all Android and iOS devices. While the price and release date has yet to be determined or leaked, we know that Sony will offer two very different models and it's hard to say which features will come under the DSC-QX10 tag and which under DSC-QX100.
What we do know is that one version (likely the DSC-QX100) will feature a 1-inch sensor and in fact, the same that can be found on the Sony RX100 and Nikon 1. No zoom is expected in this model while the other variation (DSC-QX10), pictured above, will offer a 10x zoom with a 18-megapixel CMOS sensor. Finally, a proper zoom for your smartphone!
Discuss:
If the price were to be right, would you be interested in purchasing the DSC-QX10 and DSC-QX100?
[Via SonyAlphaRumors]