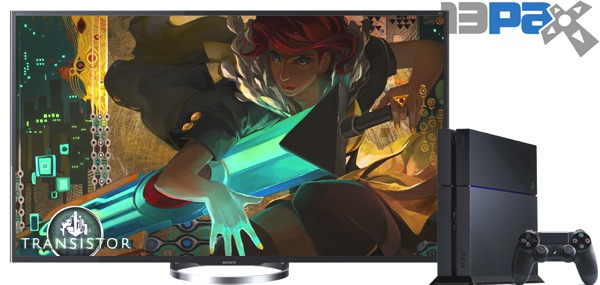 No moment in PlayStation's E3 press conference had me more excited than when Adam Boyes introduced Amir Rao and Greg Kasavin from Supergiant Games, makers of the XBLA and Steam indie classic Bastion. For all of the flash of Killzone Shadow Fall and pyrotechnics of inFAMOUS Second Son, beyond the verbal haymakers thrown at Microsoft and the Xbox One, the introduction of Transistor was far and away my standout moment of Sony's press event.  You can imagine my thrill at being able to go hands-on with a playable version of the game, running on a PC with DualShock 4 controller support, at PAX Prime, and speaking with Mr. Kasavin about the game and why they decided to bring it to PlayStation.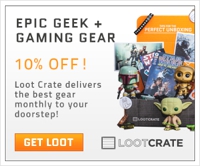 Pre-production on Transistor began in 2011 after the primary development of Bastion was winding down closer to release. "It was kind of a rolling start," said Kasavin. "We were keeping pretty busy with Bastion stuff, thankfully, pretty long after the initial launch of the game. We ported it to a number of different platforms… and concurrently we were beginning pre-production on Transistor." It wasn't until early 2013 that Sony approached Supergiant to bring their new property to the PlayStation 4. "We announced the game earlier this year at PAX East… and that's when the guys at Sony came and played it, and they really, really liked it."
How about that appearance on-stage back in June? "We weren't planning on being at E3 at all," Kasavin said, "The Sony guys were like 'How would you like to come to E3 with us and show your game there?' At first we were like no, no thank you, that's very kind but no thanks." As Supergiant learned more about the PS4, and how serious the team led by Adam Boyes and Brian Silva were about making it easy for independent developers to bring their games to the platform–and self-publish at that–they decided to take the leap onto Sony's stage.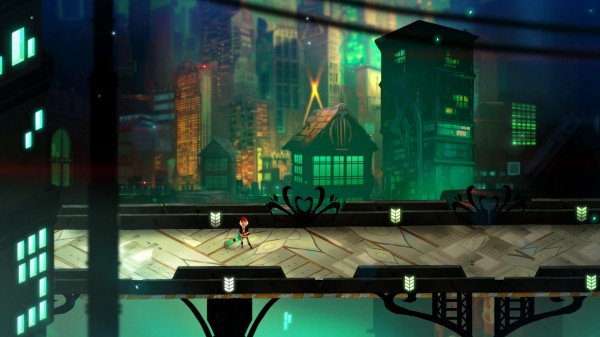 In Transistor, you play as Red, a woman who was a celebrity in her city of Cloudbank. "We like to start our games with a lot of mystery," Kasavin said, referring to the opening segment of our gameplay demo that had Red removing her weapon, the Transistor, from a body… whose voice she now hears through the object. "Basically, she's having a very bad evening," Kasavin joked dryly. "She is the target of an assassination attempt for reasons she doesn't even know or understand, and she made off with the weapon that was used to try and kill her."
As our demo began, Red was alone on a walkway with the Transistor, and the voice inside the device was telling you where to go. Movement and action are easy and fluid with the DualShock 4, and combat is unique and responsive. Attacks are cued on each of the four action buttons, and you can aim your attacks with the right stick. With a flick of the R2 trigger, you enter a movement mode in battle that allows you to setup and chain attacks. If you make a mistake or want to reconfigure which enemy you plan to strike, you can backtrack your steps using L2 and rearrange your plans. This made combat feel like a dance, as you struck, then retreated to recharge your ability and avoid enemy contact, and engaged once again.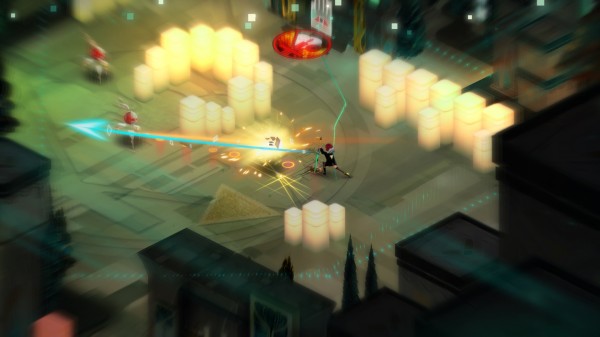 Transistor's viewpoint and style are reminiscent of Bastion, a very stylized world that is gorgeous and different from anything you've played before. Yet the lines and colors of the world of Cloudbank help distinguish Transistor even further; a city that pulses with energy, that is warm and alive, unlike the remnants of Bastion's cold, crumbling environment. "We kind of throw lots of ideas into a big stewing pot, and stir, and stir, and see what happens," Kasavin said about where they drew inspiration for the design, look, and feel of Transistor. "Bastion was our take on the fantasy genre… we took it on this fantasy frontier, weird anime [style]" according to Kasavin, where Transistor is their take on science fiction, drawing from "cyberpunk style settings with their vast cities." The art direction takes inspiration from early 20th century art nouveau, which Kasavin explained gives it an anachronistic quality. "On the one hand it feels futuristic, while on the other it has this vintage quality so you can't quite place it," he noted, adding "we like that kind of feeling, we felt that it added to the mystery of the whole thing: where is this, when is this…"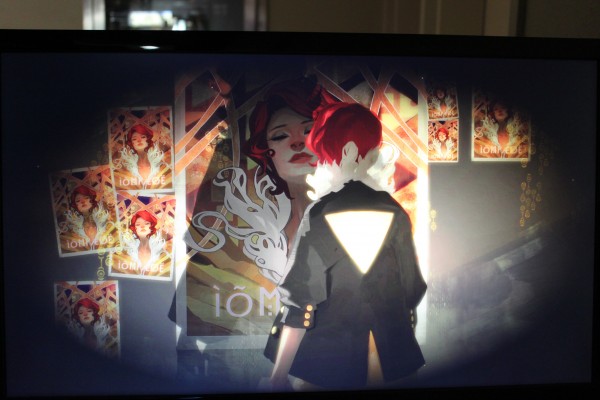 Transistor will make its console debut on the PlayStation 4 in 2014, but Supergiant isn't revealing exactly when that will happen. "We plan to be finished with the game sometime early next year," Kasavin told us. "We feel like we're still on track, we're going full speed ahead." The team plans to bring the game to PAX East in Boston next year, though it may be out prior to the show which is traditionally in late March.
Discuss:
What is your most anticipated PS4 indie release? Is Transistor on your radar?