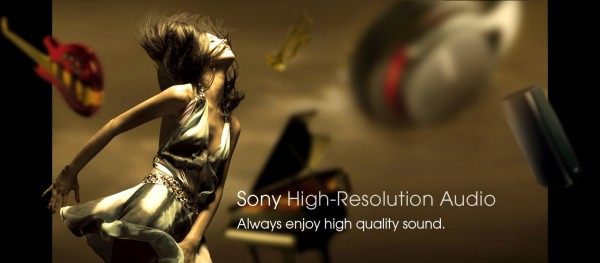 4K video resolution might be getting all the attention at the moment but a new level of sonic brilliance is needed to accompany it. A new wave of updates to our portable media players, our HDTVs, and our home entertainment systems is incoming, and it promises to blow our socks off.
For over a year now Sony has been gathering support to raise the baseline of audio standards, particularly with the quality of music. This is more than simply rejuvenating the Walkman brand through Xperia smartphones however. It's time that our ears enjoyed better, they tell us. Enter: high-resolution audio.
What's hi-res audio about? Read on to find out.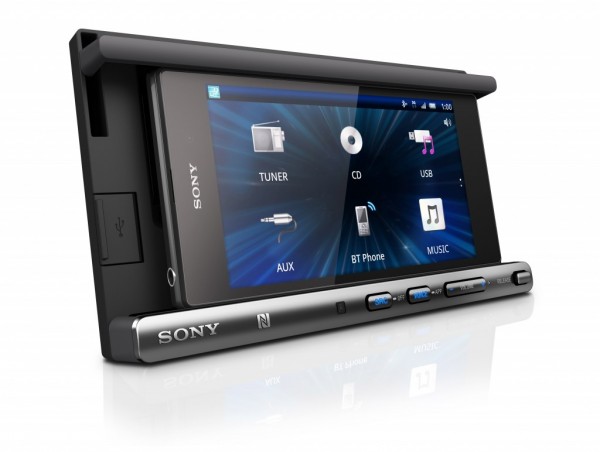 Sony focused a great deal on high-res audio at CES this week. Several new products were revealed sporting the very latest in audio advancements and more sophisticated hi-res audio technology has been integrated into existing products. The full suite of products are to benefit: Bravia TVs, HDD Music Players, Amplifiers, Audio DAC systems for PC audio and wireless speaker systems. The aim is to deliver the superior sound technology that delivers 'higher quality than CDs'.
The consumer electronics giant is continuing to push the hi-res audio agenda, but why?
An entire generation — we all know this — an entire generation missed the visceral emotion of listening to uncompressed audio.
Kazuo Hirai, CEO of Sony Corp, CES 2014
Laying down the track first
In September last year, Sony Corp. joined forces with the Consumer Electronics Association and other leading organisations to develop new standards that would pave the way for hi-res audio. The importance of standards can't be emphasized enough; USB, MP3, electricity voltage, DVD and Blu-ray, and so much more. Standards bring convenience, clarity and reliability for consumers that want to know that they can connect their USB devices to computers, that a song file will play on their smartphone, PlayStation, or in their car. Retailers and producers want to make and sell hassle-free products that make customers happy. Format wars of the past have been well-examined and it simply wastes time and money as well as confusing consumers for years.
It's been more than a decade since the first MP3 digital downloads and music players were introduced to the public. Now is the time to offer high-resolution audio products that bring music enthusiasts closer to their favorite recordings, and allow them to experience those recordings the way the artists, producers and engineers always intended.
Phil Molyneux, president and COO of Sony Electronics
Taking advantage of the digital age
Some might say that piracy killed the record store. Perhaps instead it was the digitization of media. The last decade saw films and music move to the digital format. We stream films, we download music and transfer, sync or download media to smartphones and tablets. The media landscape has transformed alongside the growth of the internet and computing.
The computing age has brought opportunities too which can now be leveraged to the benefit of consumers, such as with hi-res audio.
When digital music burst on the scene over a decade ago, consumers sacrificed audio quality for accessibility and portability. With the explosion of broadband access and more affordable file storage, that trade-off no longer has to be made.
Jeff Hiatt, director of Sony Electronics' Home Audio group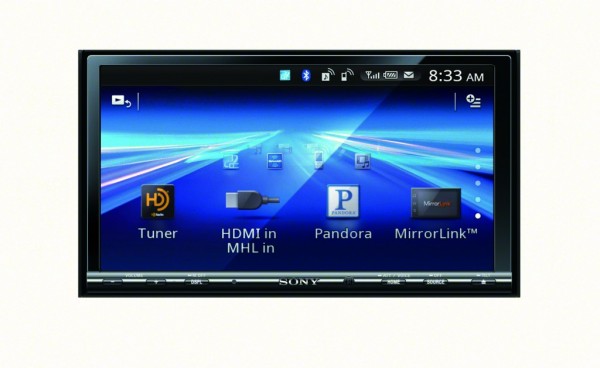 World's first smartphone cradle receiver
An intriguing reveal by Sony on this note was this device which allows you to use your smartphone as an in-dash touchscreen. It's not limited to the Sony Xperia smartphone, either. You can combine your music library on your phone with the powerful speakers in your car to listen to your tunes when on the road. It connects via NFC, Bluetooth, or USB cable and is voice-responsive too. The latest Sony Xperia smartphones have an additional advantage: charging via a magnetic connector.
"Consumers are now using their smartphones as a primary music source in the car, in addition to accessing key apps," said Andrew Sivori, vice president of the Sound Division at Sony Electronics. "Our new head units are designed to maximize smartphone capabilities while making control and operation more convenient on the road."
Andrew Sivori, vice president of the Sound Division at Sony Electronics
How do I try hi-res music?
You need a hi-res track, supported hi-res device and earphones/headphones to deliver the proper fidelity. Sony has a site dedicated to hi-res audio if you would like to know more. If you just want to get quickly get to grips with the format and get it on your smartphone/tablet/notebook you won't be bombarded with unnecessary info so you can get in and get out if that's what you want. The site has quick links to a surprising number of hi-res audio sites too.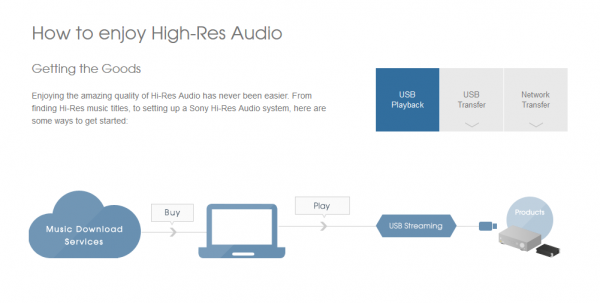 Want to know more?
Check out our coverage of hi-res and Walkmans as we find out more. If you like the technical side to this, you may like this video from a Sony audio professional:
Discuss:
What do you think about hi-res audio? Will it be worth upgrading your collection?