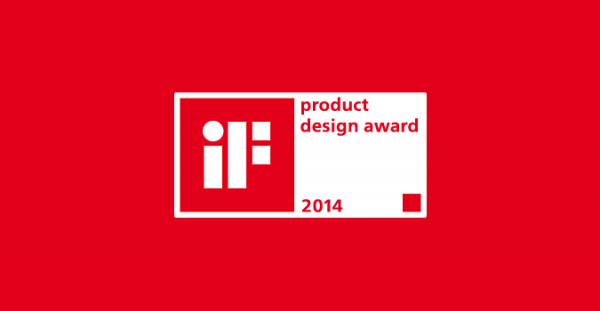 Sony has proven itself once again in design terms, with no less than 26 of its products earning the seal of approval from the iF Design group, with three products earning a gold award. In individual company achievements, Sony ranked the third highest awarded company, ahead of rivals Apple and LG.
iF is an international group that recognises excellence in product design. It is their aim to "strengthen public awareness of design" and their logo has been an illustrious global standard of design for over sixty years. This year's event took place on February 28th in Munich, Germany.
It probably surprises few that Sony would do well with awards for design. The company has always raised the bar with iconic and effortless designs with current class-leaders in the Xperia Z2, the PlayStation 4 and the luxury X9000A Bravia TV line to name but a few.
Read on to find out which Sony products earned gold and which two awards come at a bittersweet time.
iF Design Awards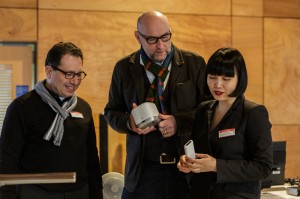 The 2014 awards by the numbers:
4,615 entries
the jury recognized 1,626 entries with the iF label
1,220 of these were the iF product design award 2014
311 were in the iF communication design award 2014
95 in the iF packaging design award 2014
Three Sony Products Win Gold Awards
BRAVIA™ X9000A Series | 4K LED HD TV
This award is timely, given that Sony's TV business has recently been all over the news over its future within Sony Corporation. Some wondered would now be the time for Sony to sell off the TV business given the miniscule profit in the industry and the lag this produces on Sonys quarterly results. Instead Sony has decided to separate the TV business from the core, making it a fully owned subsidiary. At least Sony can say with these and other awards (e.g. EISA) that they continue to excel within this area.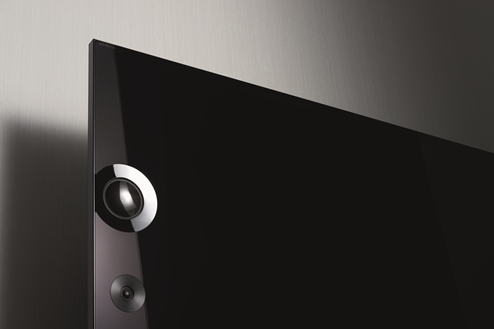 On this model iF had this to say:
"In this case, we are dealing with a perfect formal reduction of the product type: flat-screen TV. It is aesthetically strong, on the one hand, with its generous format and integrated speakers, yet nonetheless reserved. There are hardly any noticeable details when it is turned off, once switched on, however, it unfolds its overall effect. Every edge, every surface, is perfectly designed and manufactured."
VAIO® Tap11 | Tablet PCT
Here is the second item with a bittersweet time for recognition – Sony recently announced that it would sell off it's computing business to a Japanese company specialising in turning around enterprises in difficulty. Some will say that this is a loss. Others might say even if Sony wins awards for its notebooks (tablets are in the mobile division along with smartphones) that the transitional period in computing is still too rough to navigate with multiple big-name causalities already. Profits in this area have also slimmed over the past number of years.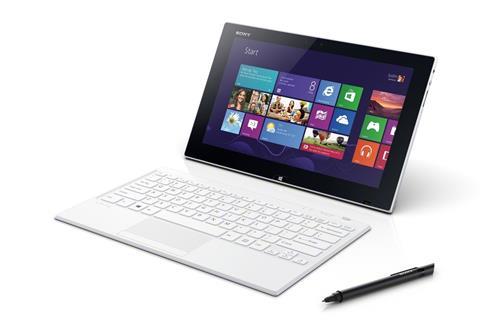 iF praised the VAIO Tap11 saying:
"This tablet PC convinced us because it reflects a mature brand continuing to innovate with a consistent and coherent design language and with good use of materials, excellent attention to details and overall simplicity and cleanness of execution."
DSC-RX10 | Digital Still Camera
This is another area that Sony has excelled in for a long time, and is a business with clear strategic synergy with the mobile division for the purpose of smartphone cameras. Plus, the Imaging division of Sony connects with the Pictures division responsible for film-making. The Imaging area performed well in the 3rd quarter financial results. Awards for excellence validate this areas position with the corporation and help promote the winning products.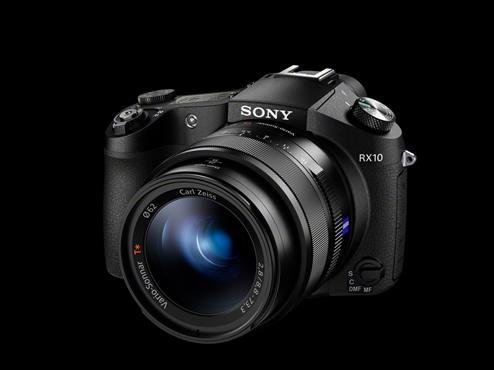 For this particular camera iF said:
"The Sony Digital RX10 is the congenial translation of the classical single lens reflex camera form into the year 2014. The casing is unbelievably smooth, and the handling of the camera is virtually self-explanatory. Useless functions are not to be found. The product convinces with strict, strong shapes and an extremely clean design in every detail."
Sony Corp: 3rd Place Overall
Sony managed to rank third overall for the total of points awarded to its products, with Samsung in first place while Apple only made 6th. Oddly, Sony Mobile was listed separate to Sony Corporation, which ranked 25th, which combined with Sony Corp. would instead rank second.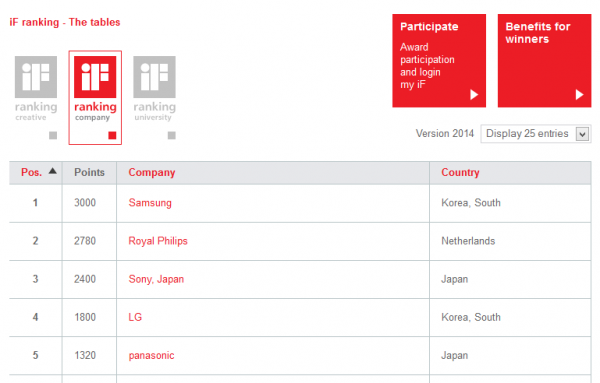 The Full Sony Award List
Here is a quick view of the other Sony products that were praised, for a closer look at these check out Sony's iF 2014 page here.
SAXES series
SH800 / SP6800
DSC-RX10
DSC-QX10 / QX100
DR-AS30V w/accessories
DSC-HX50
ILCE-7 / ILCE-7R
VAIO® Tap11
VAIO® Pro
VAIO® Tap21
VAIO® Fit 13A
NW-ZX1
PMW-F55
HDR-MV1
HMZ-T3W / HMZ-T3
CMT-BT80W/BT60 Series
SRS-BTS50
SRS-BTV5
MDR-10R
BRAVIA™ W950A Series
BRAVIA™ X9000A Series
Xperia™ Z Ultra
Xperia™ Z1 f, Xperia™ Z1 Compact
Xperia™ C
SmartWatch2 SW2
Smart Bluetooth® Handset SBH52
You can read more about iF Design here and Sony design here.
Discuss:
Which Sony designs awe you the most?