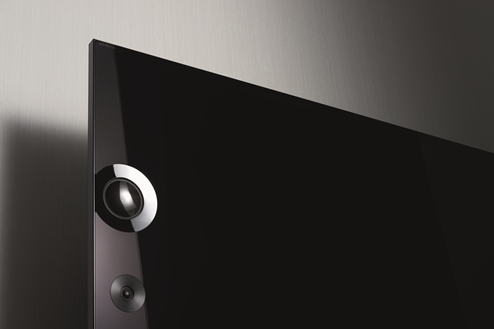 Sony is taking 4K to heart in 2014 by revamping their entire 4K television fleet, which includes the much more affordable X850B and X900B series lineup. Besides price point, Sony is also bringing some potential game changing advancements which include Magnetic Fluid speakers, capable of replacing your tired surround sound system. Sony also knows that we're an impatient bunch who groan at every extra second a device takes to perform a task. To that end, the company is offering what they call "Quick Start" in all of their 2014 televisions, including non-4K models.
Quick Start is designed to streamline the television experience by offering a much faster startup time. How fast, you ask? Sony claims that each of their 2014 televisions will be able to be turned on in under 2 seconds. In addition to faster startup times, Sony claims that the app experience on their television is much refined with smoother and faster apps built in. Sony's 2014 television fleet includes:
XBR-X950B
XBR-X900B
XBR-X850B
W950B
W850B
W800B
W700B
W600B
Seeing how devices like our computer monitor and smartphone/tablet displays are capable of powering on so quickly, it's a welcome change that our home theater equipments are beginning to receive the same treatment.
Discuss:
Are you impressed by Quick Start?