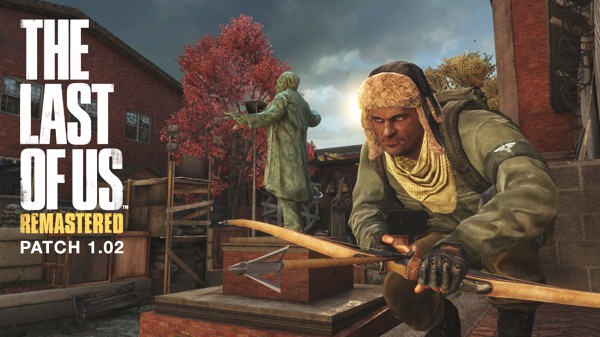 In a continued effort to enhance and stabilize the online multiplayer portion of The Last of Us Remastered on PS4, Naughty Dog has released patch 1.02. Specifically, The Last of Us Remastered patch 1.02 will reduce the matchmaking delays found in the recently released game. The latest patch comes in at 142MB and is already live in North America. Fans in Europe will have to wait till the weekend while those in Asia won't see the patch arrive till next week.
After the jump, we talk more details about The Last of Us Remastered patch 1.02.
In order to download the latest patch, you need to simply log out of the game and
check your Downloads notifications that the update file for The Last of Us Remastered has been downloaded and installed.
From Naughty Dog:
We've deployed several LiveUpdates over the past week in an effort to improve the matchmaking wait times. Things have definitely improved but there still remains work for us to get the matchmaking experience where we feel it should be. Patch 1.02 is our latest effort to continuing improving the matchmaking experience.

Once the patch has been deployed, the team here will be keeping a close eye on the time it takes to find a match among our player community so we can continue to address this issue.
ND also recommends that if you'v been waiting for a long period to find a match, that you
quit out of matchmaking and go back into "Find a Match"
Despite a few extra steps, Naughty Dog has found the extra measure to help speed up the process of finding a game versus continuing to wait.
Discuss:
How has your experience been with The Last of Us Remastered after the recent patches?
[Via Naughty Dog]