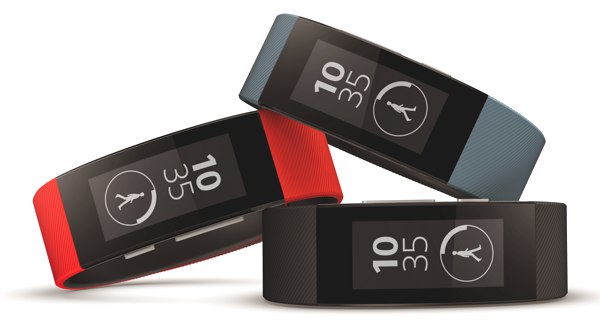 Along side the SmartWatch 3, Sony has also announced the SmartBand Talk. Featuring a 1.4-inch e-paper display (much like the Pebble), the Sony SmartBand Talk incorporates everything from the Sony SmartBand with a new twist. Thanks the e-paper display, the SmartBand Talk is capable of keeping up with you for up to three days. Sony has also put that display to good use which besides your activities, displays notifications (shown after the jump) from apps like Facebook and Twitter. Powering all of this is an ARM Cortex-M4 32-bit processor  2MB of flash memory that's really meant for its own internal functions. Taking a cue from Sony's other products, the SmartBand Talk is P68 waterproof and dustproof, making it a perfect companion during your most rigorous activities.
Connecting the Sony SmartBand Talk is also an easy affair thanks to NFC and Bluetooth. All of this, and especially the display technology already make the SmartBand Talk a unique product but that's not what's truly special about this device. More on that after the jump.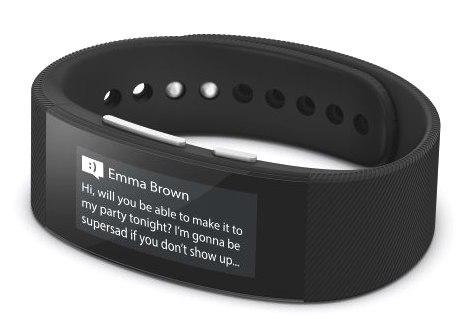 As the name suggests, the Sony SmartBand Talk is based around the idea of communicating. To that end, Sony incorporated a built-in microphone and speaker which allows for short call functions with HD Voice support. While a built-in accelerometer and altimeter sensor technology is fairly standard and expected at this point, Sony has done something unique with the technology. With a snap of your finger, you can remotely control music on other devices. Because of how sensitive the sensors can be, Sony has created a system that can sense the movement in the wrist and act according to the gesture that it's linked to.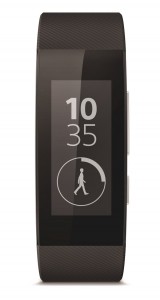 Unlike the Sony SmartWatch 3, the SmartBand Talk is not based on Android Wear. However, like the Sony SmartWatch 3, and SmartBand, the SmartBand Talk also syncs with Sony's LifeLog app which tracks your daily activities. Finally, you'll need Android 4.4 or higher to run SmartBand Talk.
The Sony SmartBand Talk will be available this fall in black and white for 159.99 euros with "extra vibrant colours available later in the year." Like the Sony SmartWatch 3, no word yet on when these might arrive in the US.
Discuss:
What do you think about the Sony SmartBand Talk?
[Via Sony]