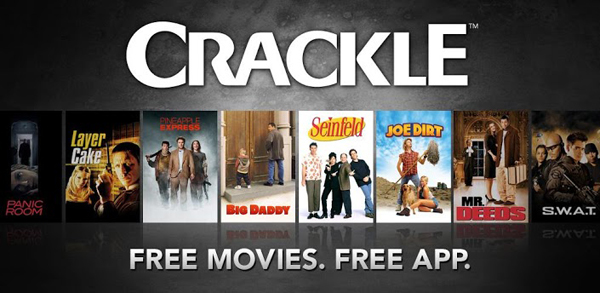 One of the lesser reveals from the hacking incident from Sony Pictures that frankly I feel is far more important than what Entertainment Chairman Amy Pascal said privately to somebody else in an email is the fate of Crackle. For those unfamiliar with Crackle, Sony's free streaming service, I encourage you to read our previous in depth take on the service to really get a feel for it. According to information, Sony Pictures considered selling Crackle as late as November though since that time, the deal seems to be off. Who considered purchasing Crackle and for how much? All those details after the jump.
As a backdrop to all of this, Sony purchased Crackle for $65 million in 2006, when it was called Grouper. Since that time, Crackle has expanded and is offered on hundreds of devices though the service lacks the funding of others like Netflix and Hulu. To that end, it's never been a shining beacon for Sony though it hasn't been an abysmal failure like Video Unlimited and Music Unlimited either. Once under Sony Pictures, the Hollywood studio injected Crackle with a lot of back catalogue films like the Blade movies and Starship Troopers. In more recent years, Crackle has begun to offer more original shows like Sports Jeopardy and the hilarious Comedians in Cars Getting Coffee from Jerry Seinfeld.
So why would Sony consider selling off Crackle? Cash injection it seems. More specifically, Andy Kaplan, President of Worldwide Networks at Sony Pictures Television, wrote:
If we sold 51%/control at a total valuation of $200 mi, for the sake of the example, we'd bring in $100 mil in cash and probably more importantly, book a gain of something like $125 mil,
Kaplan went on to say that he believed this would 'save the year' and free up cash for Sony Pictures. While all officially unconfirmed, Evolution Media Capital, an investment bank backed by Hollywood talent firm Creative Artists Agency was the company in the running to purchase Crackle. It remains unclear if the deal is completely dead at this point, up for negotiation, or being revised. One thing that's clear is that Sony is looking for cash wherever it can and nothing is off the table. Still, while $100 million in cash sounds like a good short term fix for Sony, the long term perspective of Crackle can far outweigh that.
After all, look back at all the naysayers to Netflix and where the company is today. For Crackle, the service doesn't even need to reach the penetration that Netflix does in order to be a prominent component of Sony's digital strategy which, beyond PlayStation, is severely lacking.
Discuss:
Do you think Sony should sell off Crackle?
[Via AdAge]