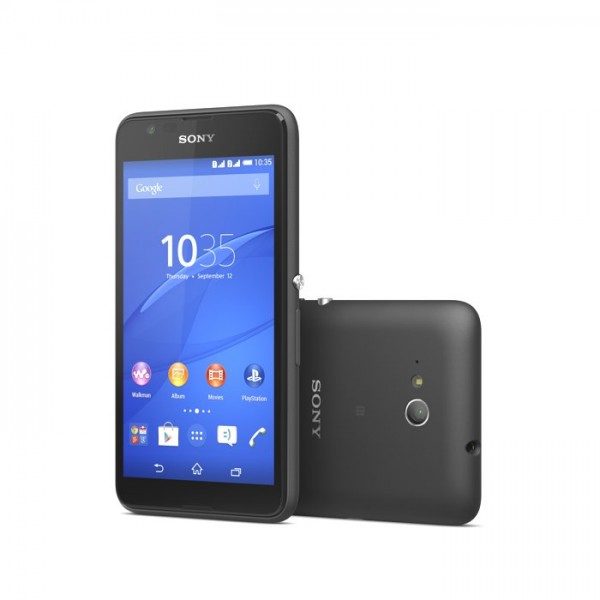 In the last two weeks and just a week before MWC 2015, we've learned about two different budget-friendly smartphones from Sony. The Xperia E4 and Xperia E4g are designed to target emerging markets and those who want a smartphone without all the bells and whistles of a flagship device. Offering features like quad-core processor and 4G LTE, the units provide plenty of bang for their price point which start at £99 (€135 or $154). Keep in mind, that's the full price of the phone and not tied to a two-year contract. Now according to reports, Sony is quite bullish on its latest offering that could see them finally make some gains in their mobile division.
It's believed that Sony is order 3 million Xperia E4 units for the 2015 calendar year. The details aren't clear if this number is purely connected to the Xperia E4 or also includes the just announced Xperia E4g. Either way, if the order number is accurate, and Sony of course hasn't commented on the report, it indicates a very bullish outlook on the budget-friendly device. It's unlikely that there is a large profit margin on these units which means Sony Mobile's bottom line won't see a huge boost if Sony is able to hit the sales figures they've outlined. However, what this gains Sony is increased revenue and hopefully mindshare.
When happy with a device, people tend to stick to the brand they know and if consumers are happy with their Xperia E4, it reasons that if they're ready to transition to a more premium device, Sony will be the brand they pick. Even if they don't graduate to a more premium device, the more units out there with a Sony logo on them, the more mindshare Sony can build which increases the likelihood of them considering a Sony product the next time they're shopping for a device, be it a smartphone or TV.
Discuss:
Do you think Sony has reason to be bullish on the Xperia E4 lineup?
[Via DigiTimes]