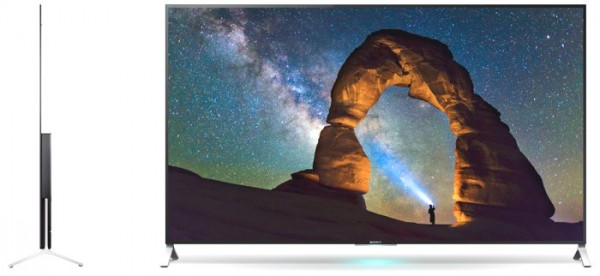 Perhaps the biggest improvement yet to TVs, 4K HDR televisions are easily distinguishable from their none HDR counterparts with brighter and higher contrast visuals. At CES 2015, Sony revealed that their flagship X930C and X950C 4K televisions would offer the tech via a firmware update.
Now Sony has revised that claim for the better by bringing HDR to additional TVs.
According to their latest PR release, Sony is also bringing HDR compatibility to the X850C, X900C, and X910C models via a firmware update that will be available sooner, rather than later. That means that even their insanely thin X900C and X910C 4K sets will get the bump in visual quality. Perhaps even more compelling is the fact that Sony's 4K HDR pricing will start at just $2,200 (55X850C) and allows for a much wider audience to future proof their 4K experience.
Amazon Video will be one of the first services that's set to take advantage of HDR 4K video though Netflix has also shown off content in HDR like House of Cards.
Mike Fasulo, President of Sony Electronics
Sony is pleased to be expanding HDR compatibility for our 4K Ultra HD televisions. Sony has always been a leader in HDR, from our HDR-enabled professional cameras, to Sony Pictures produced and edited HDR content, to our expanded line of HDR compatible TVs, only Sony can bring you the full HDR viewing experience from the lens to the living room
To drive that point home, Fasulo added
You could say that HDR is in our DNA
Earlier in the week, Sony Pictures announced a partnership with Dolby Vision which would see the companies collaborate on HDR content.
Discuss:
Are you surprised by the expansion of HDR in Sony's 4K TV line?
[Via Sony]