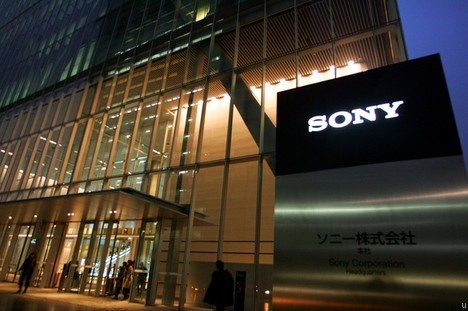 Sony has just posted its Q3 2015 results and, as a whole, the company is doing much better. According to Sam Byford from The Verge:
third-quarter earnings up on those from a year ago, making ¥202.1 billion ($1.69 billion) in operating profit off ¥2.58 trillion ($21.5 billion) in revenue. Net profit between October and December was ¥120.1 billion ($1 billion), 33 percent higher than the same quarter last year.
A big reason for the income increase compared to last year is due largely to all the cuts Sony has been making across the company. This includes personal cuts as well as reducing product lineup (i.e. les televisions, phones, and cameras). Restructuring costs were also down 50% this year to $61 million.
Beyond the obvious nature of PlayStation doing great business with sales up 10.5%, reaching $4.9 billion, Sony Pictures did great business as well
with movies like Spectre and Hotel Transylvania 2 performing well at the box office to help the division make ¥262.1 billion ($2.18 billion) in revenue — 26.9 percent up on last year.
It's no surprise that Mobile continues to be a sore spot for Sony but image sensors were curiously down as the two are linked. More Sony Q3 2015 results after the jump.
First, the good news. Despite smartphones sales being down 14.7%, mobile posted an operating profit of ¥24.1 billion ($201 million) which is much higher than the year prior. That's largely due to Sony simplifying their product line which translates to less cost and reducing marketing and R&D. While I agree with the latter (after all, Sony has an R&D budget that's two to three times larger than Apple and it's clearly not going to good use), we all know that Sony reducing their marketing efforts is hurting the company tremendously. Hopefully that's something they wise up to.
Between lower camera sensor sales (down 12.6%) to other smartphone manufacturers (this is due to lower demand for their products and not related to Sony) and the company's own smartphone sales (which use Sony image sensors) dropping, the image sensor division reported a operating loss of ¥11.7 billion ($97 million), compared to a profit of $445 million the period before.
Though far from perfect, it's becoming clear that after years of hard cuts under Kaz Hirai, Sony is beginning to turn things around, all be it at a very slow pace. Sony is holding to their forecast of ¥140 billion ($1.1 billion) profit for the year. Not a fair comparison in any shape but a fun fact – Apple reported $18.4 billion (approximately ¥2.2 trillion) in profits for their latest quarter.
Discuss:
Do you think Sony is on the right path?
[Via The Verge]