When you're a techie, you tend to find an excuse to give tech gifts whenever you can. This includes Valentine's Day where you might normally be tempted to give your significant other a box of chocolate and red roses. While I can't argue with the chocolate part, especially if its dark German chocolate, you can do a lot better than just roses. Tech gifts can not only last longer than those roses that were jacked up in price for the week, but can also be far more personable.
Lucky for you, with the big day just 10 days away, we have 14 Sony & PlayStation Valentine's Day gift ideas for you that are sure to win you some extra xoxo. Meet us after the jump.

SmartBand SWR10
The Sony SmartBand can be a great gift, seeing how it's inexpensive and expressive. With a magnitude of color options, the SmartBand is fun, personable, and functional.
The SmartBand makes sure you never miss a thing by vibrating gently when calls, message notifications, or other alerts are activated on your smartphone. It also vibrates when you are no longer within 30 feet of your smartphone. Now you can leave your smartphone in your pocket or bag and always know when something comes in. And you won't leave your phone behind without knowing.
What makes the SmartBand smart is an innovative Android smartphone app that automatically records your physical, social, and entertainment activities. For any given day, you can see how active you were and how you have been communicating with your world. The wearable technology and innovative life logging app will also help you set activity goals and monitor your progress. Lifelog even lets you know what the weather is going to be like tomorrow.
---

SmartBand with ROXY SWR10
This is kind of cheating but still different enough to warrant its own category. The SmartBand with Roxy is everything the above SmartBand SWR10 is but with obvious Roxy branding and design aesthetics. For someone who's a fan of the brand and lives that active lifestyle, this can be a highly personal gift with functionality to go along with it.
Wear it in the water, on the beach, or wherever you go. The ROXY smart wristband is designed to keep up with you. And your style.
---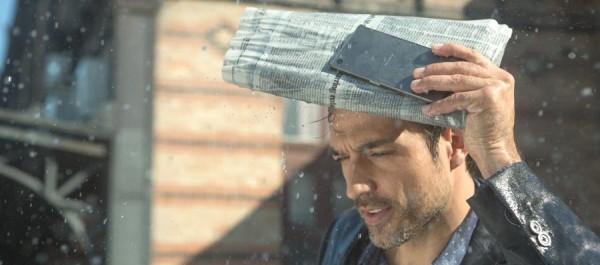 Sony Xperia Z5 – for him
Men tend to like larger phones than women and if you want to get him something special, then might I suggest the 5.2-inch Xperia Z5. Sleek design, powerful specs, and a unit that almost nobody else will have. If your special someone lives in the Android world and you want him to stand apart from those around him who are rocking plastic Samsung phones, the Z5 is just what you need.
Xperia Z5 delivers a design difference you can feel. A metal frame with precision engraving. A smooth, simplified form. And a frosted glass back that's both gentle on the eyes and cool to the touch. Featuring the world's fastest autofocus, the 23-megapixel camera lets you capture all of the action as it happens, from snapping blink-of-an-eye shots of your friends to catching once-in-a-lifetime moments in stunning clarity.
---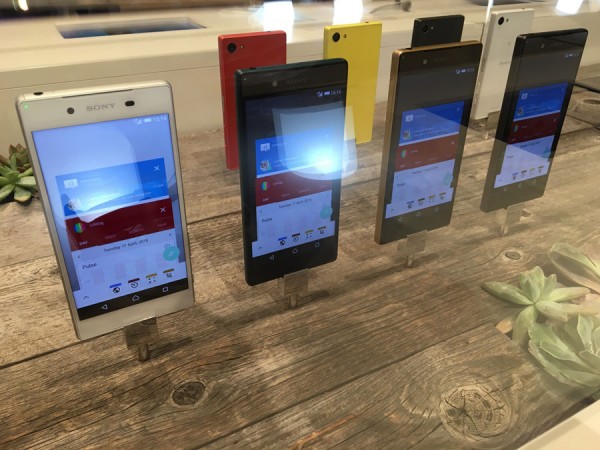 Sony Xperia Z5 Compact – for her
Not to say that you can't get a larger phone for her, but if she's wanting a new phone and has something more compact with colors in mind, the Z5 Compact is the perfect choice. Rocking a 4.6-inch screen, the Z5 Compact offers nearly everything found in the Z5.
The Xperia Z5 Compact's comfortable compact size is matched with vivid colors and eye-catching design elements. Like precision debossing on the frame and a frosted glass back that's smooth to the touch. A little water shouldn't be a big deal. Xperia Z5 Compact is built to withstand the splashes that are a part of everyday life. So you can relax about sudden spills or unexpected showers. The Xperia Z5 Compact is built with the same technologies as Sony's leading digital cameras. We've added super-fast autofocus and sharper zoom to our 23-megapixel smartphone camera. For pictures that are sharper and clearer than ever.
---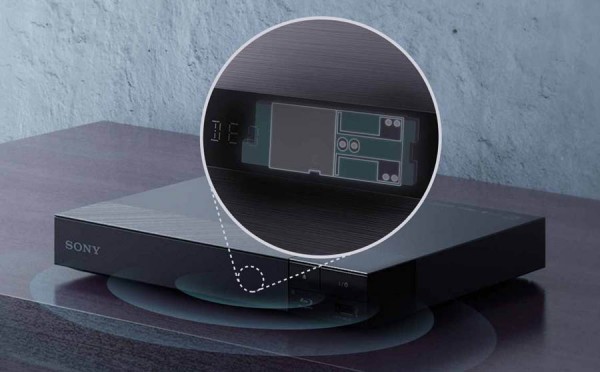 Sony 4K Upscale Blu-ray Disc Player (S6500)
Yea, yea, you might say a Blu-ray player isn't romantic but you'd be wrong. With its ability to upscale Blu-ray titles to 4K, watching your favorite romantic comedy has never looked so good. Now might I recommend Hitch?
The BDP-S6500's built-in Super Wi-Fi and dedicated 4K upscaling chip combine to deliver smoother, more responsive online viewing with images that are rich in color and natural detail. Whether it's native Blu-ray content or Internet streaming services, you can be sure that this player will bring the best out of everything you watch.
---

PlayStation 4
I mean really, if you're in a relationship and neither of you have a PS4, you probably shouldn't wait till Valentine's Day and instead go to the store and buy one today. But if say the mister already has a PS4, what better way to surprise the lady of your life with a PS4 and some fun games to go along with it. Believe it or not but even if she's not a gamer, there's likely quite a few titles she can enjoy right off the bat and before you know it, she's kicking your ass in Destiny as a Hunter sniper and is going gaga over Drake. Better yet, nothing beats gaming together as a couple. Some good starting titles include:
LittleBigPlanet 3
Fat Princess Adventures
Knack
Final Fantasy X/X-2 HD
Plants vs. Zombies: Garden Warfare
---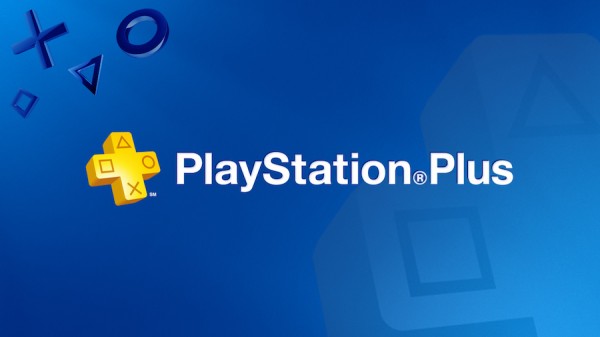 PlayStation Plus
Doesn't matter if they have a PS3, PS4, or PS Vita – they need PlayStation Plus. PS+ not only is required to play games online with PS4, but also gives you a slew of benefits monthly like discounts on games and DLC. That's not all; PS+ members tend to get early access to betas and best of all, free games each month. This is one subscription that pays off in spades.
---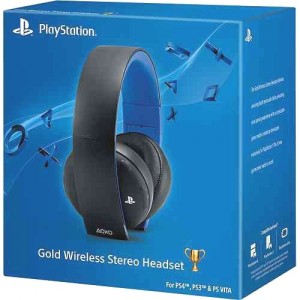 PlayStation Gold Wireless Headset
If the other person in your life games, they'll want/need this. The Gold Wireless Headset provides high fidelity 7.1 virtual surround sound, built-in noise cancelling microphone, and is actually comfortable. Compatible with PS3 or PS4 so no excuse unless they're still on PS2.
The Gold Wireless Stereo Headset delivers amazing depth and audio clarity, elevating your gaming experience with custom audio modes created by developers exclusively for PlayStation.
---
h.ear on Wireless Headphones
Yes, color is the theme here and what better sets of wireless headphones than the Sony h.ear on series, which was just announced at CES? Beyond a color lineup, the h.ear on boast Digital Noise Cancellation, NFC, and Hi-Res Audio. Those aside, they just sound so damn good and are comfortable.
The h.ear range combines High-Resolution Audio capability with bold, distinctive design. Vibrant sound has never looked so good. 
---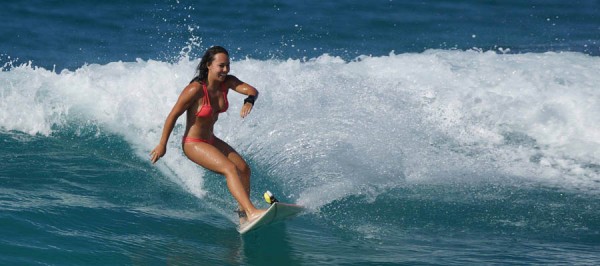 AS200V Action Cam with Wi-Fi & GPS
If either of you are into extreme sports or outside adventures, you'll likely want to capture them in a way that doesn't destroy your phone. Enter the Sony Action Cam series, packing a bunch of tech in a not-square body that makes far more sense to attach to things. Now take her sailing or at least on a small boat ride and have your romantic excursion recorded without obtrusive cameras.
Whether you're shredding waves, tearing up mountains, or just enjoying the open road, the new Action Cam HDR-AS200V is there to capture every second. And with superior Full HD image quality, everyone can relive the adventure over and over with you-are-here realism, while handy features like the Highlight Movie Maker help you turn your footage into a mesmerizing masterpiece. Shooting in Full HD quality means every wave, mud puddle, and rock is captured crisply in rich color. HDR-AS200V also supplies full pixel readout without pixel binning. This new system delivers improved image resolution with reduced jaggies and false color for outstanding higher-quality movies. 
---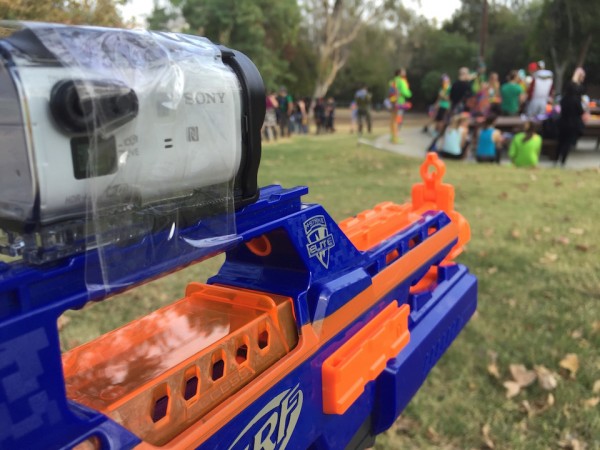 X1000V / X1000VR 4K Action Cam with Wi-Fi & GPS
For nearly all the same reasons as above, except this time in 4K. The obvious reason here is that if they've got a 4K TV, than they'll want to see their adventures in 4K. But even if they don't have a 4K set yet, recording in 4K gives you that extra bit of resolution which will allow you to crop on smaller details without losing quality. Now take him to a nerf gun war but attach one of these suckers to the gun and present the gift to him that way.
Shoot in 4K quality and capture dynamic yet subtle details with the high 4K 100 Mbps. The FDR-X1000V Action Cam is sure to become your go-to companion for adventure.
---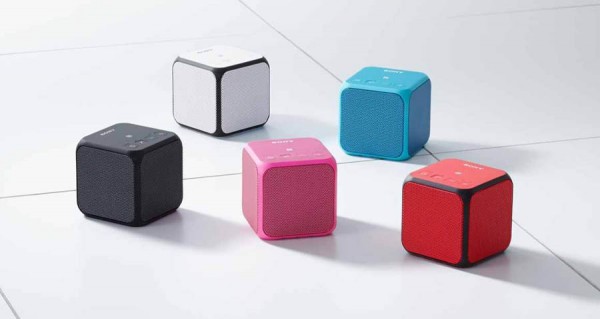 Portable Wireless Speaker with Bluetooth (SRS-X11)
What better way to tell the one you that you love them than with good music? Better yet, what if they could enjoy that good music wherever they were, from the office to the bathroom while getting dressed? Enter the small but powerful and colorful portable wireless speakers. And no, you don't have to worry about constantly charging these little guys as they offer 12 hours of music playback. Now hide one of these units in the house, play your date's favorite song and have them seek out their gift.
Stream tunes wirelessly for up to 12 hours, and feel more of the beat of powerful bass. The SRS-X11 portable mini Bluetooth® speaker delivers big sound in the form of a tiny cube — keep one by your PC, put one on the counter by your smartphone, or place a couple in your room to fill powerful stereo sound and get the party going full swing.
---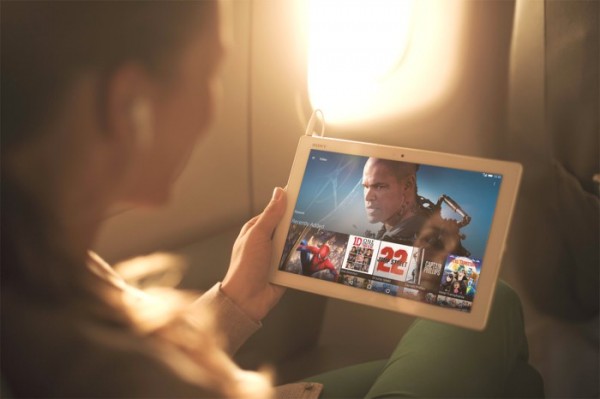 Sony Xperia Z4 Tablet
If you need an Android tablet, there is only one to consider: the Sony Xperia Z4. It's beautiful, sleek, powerful, and waterproof. There isn't enough that I can say about this tablet, other than it's hand down the best Android tablet on the market. Best of all, with its glorious 2K display and 17 hour battery life, you can cuddle all you want and watch Jessica Jones without having your hand break off, thanks to its ultra lightweight (389g) design.
This 10.1" Android tablet stretches the limits of display technology. The highest resolution, the brightest screen, and the most vivid colors make the Xperia Z4 Tablet the best viewing experience you will hold in your hand. Immerse yourself with Sony's sound-enhancing technologies. High-res Audio ensures that you hear every detail on every track, while digital noise-canceling support literally shuts out external noise. So pop on a pair of DNC headphones, and get some alone time with your Xperia Z4 Tablet.
---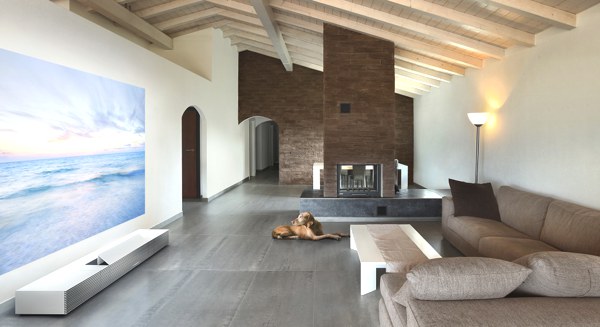 4K Ultra Short Throw Projector
Getting somebody a car is so 2015 – you just did that for them for Christmas. Well now that they have their BMW 435i parked nicely in the garage, what better to prepare for Jeremy Clarkson, James May, and Richard Hammond to kick off their new show on Amazon (which will likely be offered in 4K HDR) than with a 4K projector. If you've got the money to toss around, not only are you about to witness some of the most beautiful visuals ever seen, but in a design like nothing before. You'll most certainly be the talk of the neighborhood and this will be a Valentine's Day they'll never forget. Just don't watch the movie Valentine's Day as a way to break in your new projector. Anything but that.
Bring the world of premium entertainment right into your living room with a 4K projector that delivers a stunning detailed picture—then virtually disappears. Enjoy movies, concerts, art, and more. Your imagination is just the start. The Ultra Short Throw Lens lets you place the projector close to your wall for a giant, 147-inch image. Since it's near a wall, viewer shadows won't interfere with the picture, and more floor space is open.
---
Discuss:
Getting any techie gifts for your significant other on Valentine's Day?