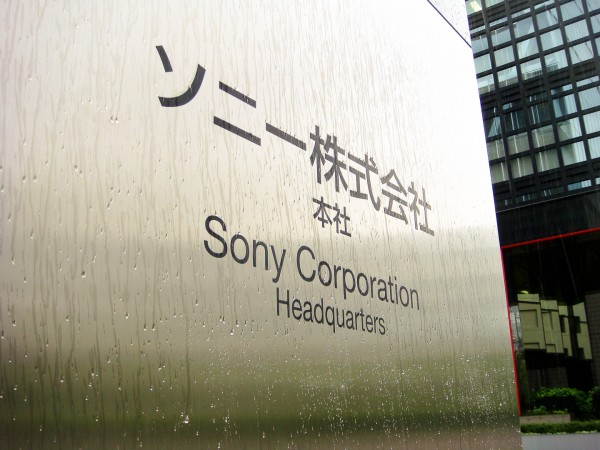 It's earnings time again and as a whole, things are going well for Sony as evident by the:
666.5% rise in pretax profit for its full fiscal year
This can be mainly attributed to the strong performance of PS4 and Sony's ability to cut costs within its mobile division. All of this has led to:
income before taxes for the year ending March 31 came in at 304.5 billion yen ($2.81 billion), a big rise from the 39.7 billion yen recorded during the same period last year. Operating profit rose 329.2% to 294.2 billion yen, its largest figure since fiscal 2007
Looking at things more closely, mobile is still a business that's struggling for Sony but losses did narrow to:
61.4 billion yen from 217.6 billion in fiscal 2015
Ultimately that operating loss of ¥61.4 billion ($544 million) was 57.4% bigger than the company predicted a year ago but that's mainly due to Sony choosing profits over scale which has also led to a revenue dip of 20% compared to the year prior. Kazuo Hirai:
If it means that we're selling less number of phones going out the door. We're fine with that so long as we have a profitable business, and we're really on our way to being profitable in that regard
Ben Wood, chief of research at CCS Insight is more optimistic about Sony Mobile's future. While what he has to say isn't wrong; it's up to Sony to be able to capitalize on future opportunities, especially now that they're more lean than years past and the division hasn't shown the same foresight as PlayStation to garner the benefit of the doubt. Ben Wood:
Sony Mobile has embarked on some aggressive cost reduction over the last 12 months. This has seen it exit markets such as China, India and the U.S. as well as reducing its headcount. Now the business unit has more stable financial position to build on as it looks to driving a return to growth
It's no secret that gaming continues to become a more critical division of Sony and PlayStation did little to disappoint. Operating income for the Games division rose 84.3% to to ¥88.7 billion ($785 million) and an 11.8% improvement in sales. Both software and hardware sales for PS4 were up year-over-year which is helping offset the predictable decline of PS3 sales. PlayStation VR will also go on sale later this year but I'm doubtful first year sales will have a large impact on the bottom line as larger consumer interest in VR has yet to be determined and it's unclear how profitable each VR headset is for Sony. However, if VR does take off, Sony is well positioned.
More after the jump.
Cameras performed as well as can be expected for a market that continues to contract, thanks to Mobile. Luckily for Sony, sales were basically flat, dipping 1.7% to ¥711.2 billion ($6.29 billion). In fact, operating profit were up 72.7% to ¥72.1 billion yen ($638 million) as Sony continues to focus on more premium devices like the Alpha line. Sony should be commended for this as a decade ago, the company was known for their Cyber-shot cameras and Handycam camcorders. During that time, they've been able to transform the division to offer more premium/professional grade cameras and camcorders that are also leading the industry in many regards. This is no small achievement as cameras is a particularly tough market to crack with many professionals and enthusiasts having selected their brand/ecosystem years ago and in turn, making it quite difficult for a new player to enter the market.
Another mainly flat division for Sony is Home Entertainment and Sound. Overall sales were down 6.4%, but operating income rose by 109.8% to ¥50.6 billion ($447 million) as Sony shifts to offering more premium TVs and audio equipment, a strategy that is serving them well with mobile and cameras.
A bright spot as recently as last year, Devices, which encompasses image sensors, batteries, and recording media, posted an operating loss of ¥28.6 billion ($253 million). Just last year, the division was responsible for ¥89 billion in profit. It's unclear why there's been a swing of over ¥117 billion in just a year's time but a ¥59.6 billion ($528 million) impairment charge is part of it as Sony is expecting diminished demand for its mobile camera modules.
Entertainment as a whole is another bright spot for Sony with the division, which comprises of Sony Pictures and Music, up 6.8%.
Just last week, I wrote about how Sony is expecting its 2015 operating profit forecast to dip from ¥320 billion to ¥290 billion but we'll have to wait until some time in May as the company has delayed their forecast while they assess damages done by the recent earthquakes in Japan.
Depending on what other publications you read in the next few days, you'll see the above results framed very differently. Ironically typical tech blogs are more down on the results, presumably due to them thinking they have a better understanding of electronics and consumer demand while more business oriented establishments have been fairly upbeat by the results as I'm sure they're purely looking at the numbers and nothing more.
As for me, I'm somewhere in between. I think Sony is internally doing a lot of moves that are setting up the company for long term gains like their shift to more premium devices across all of their divisions. However as PlayStation has shown, there is nothing quite as sweet as producing profitable devices with high-demand. While many of Sony's divisions have posted a profit compared to years before, revenue continues to slip and Sony will eventually need to address that by either producing more profitable and mass appealing products or do a better job at convincing consumers that their high-end products are worth the extra dollars spent.
Discuss:
Do you think Sony is on the right track?