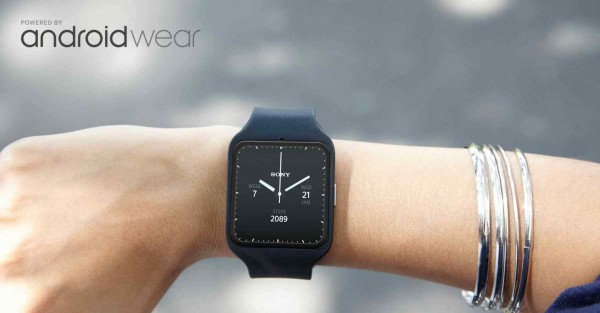 For better or worse, Samsung has become the bellwether for Android and its insularly offshoots like Android Wear, due to the sheer size of the company and the breadth of products they're able to release in any given year. As for the other manufacturers, be it Sony, LG, or HTC, even if they stopped producing smartphones tomorrow, it's highly unlikely that there would be a big impact on Android.
Mark Sullivan writing for Fast Company:
It was at Google I/O two years ago that Samsung announced its Gear Live smartwatch (now discontinued) running the Android Wear OS. Two years later the collaboration is over. Samsung executives told Fast Company today that no more Samsung Android Wear devices are in development or being planned.
So where does this leave the other companies producing Android Wear devices like Sony? In short, not in a good place.
In many ways, Google is a lot like Samsung – a company that lacks focus at times and throws everything it can against the wall in hopes of something sticking. Sure there plenty of brilliant services but who remembers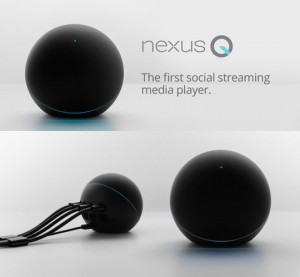 Buzz
Wave
Google+
Glasses
Nexus Q
And soon to this list, we might be adding Android Wear as it seems that not even Google's long time partner, Samsung, is able to get any traction. Ask yourself this – when was the last time outside of a tech environment that you saw somebody with an Android Wear device? Perhaps while you were out shopping or dining at a nice restaurant? Better yet, when was the last time any of the big Android makers, including Sony announced a new iteration of their wearables?
In Sony's case, the SmartWatch hasn't been updated in two years and there are no signs of a new one on the horizon. Perhaps we might get one come CES 2017 but I'm skeptical at best. So why is it that Android Wear is struggling while Apple is seemingly chugging a long with the Apple Watch?
But you might say Sohrab, you're crazy. Apple is equally struggling with their watch endeavor. To that, I say: Context. While this article isn't about Apple vs. Google or Android Wear vs. Apple Watch, one thing that I'm keen on doing with my writing is putting things into context which gets missed a lot when it comes to reporting. For example, the likelihood is that when Apple Watch comes to mind, for many, the easy narrative is that it hasn't been the success Apple had wanted but that when Tesla comes into the fold, it's all about the success Elon Musk has had with his electric cars. Context, my friends.
Tesla 2015 revenues were $4b. First year Apple Watch revenues were $6b. One is a flop the other an unstoppable success.

— Horace Dediu (@asymco) July 14, 2016
Yes, a device that requires an iPhone to even work is doing more business than cars that sell for around $100k. Though Apple hasn't released any official numbers for the Watch, most estimates place it somewhere north of 12 million units so far. For 2016, Sony is expected to ship a total of 20 million phones.
But as I said, this isn't a story about one platform versus another per se. It's about why Android Wear may be dead or perhaps slowing down considerably where Apple Watch continues to chug. You see there is a big difference between something like a computer or even a phone than a watch. As somebody who has always loved watches, I can tell you that I'm quite particular about what I wear where the other two products have matured to a point that we all know what they are and how they feel/function. Because of that, many of us wouldn't hesitate to order a laptop or a phone online. A watch? Not so much.
Every year, during our annual pilgrimage to CES in Las Vegas, one thing that I do is humor myself and go to a Rolex store to see if there is anything I like and the answer continues to be no. In fact one thing I've always told my family is to never buy me a wallet or a watch. That's because I can't tell you what it is that I like or dislike about either product but I can tell you that in order for it to win me over, I need to see it, feel it, and play with it.
A watch, be it smart or 'dumb' is exactly the same way. It's as functional as it is fashionable. Sure it can unlock my house door, help pay at Whole Foods, and track my fitness, but it also needs to look good on me when I go out on a date. A big part about the watch buying experience is that emotional connection to the unit at hand and that's where Apple has a huge advantage over its rivals. Thanks to their now nearly 500 retail stores world wide, Apple is able to get people to come in and try on their different watches before ever purchasing them. Alongside the initial hands on experience, another brilliance of Apple Watch are the bands.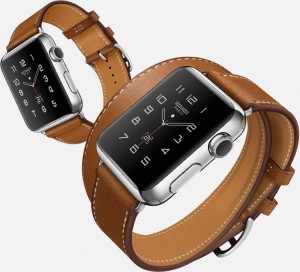 As I stated, Apple Watch is as functional as it fashionable. My Apple Watch has been there with me during every workout I've had this past year as well as every important milestone, including my wedding but you'd be hard pressed to say it's the same watch, thanks to the countless watchbands I have. Each band, which can be swapped out in seconds, has the ability to completely transform what I'm wearing. From a blue Sport Band for that sweaty workout to my Space Black Stainless Steel Link Bracelet during the big day to give me the classic chic look.
For a company like Sony who struggles to get products into people's hands, selling a watch is a nearly impossible endeavor. Sure the Sony fans like you and I are enticed to buy or the technophiles who did their grid research, comparing 3 different Android Wear devices to see which specs best meets their needs, might opt for the SmartWatch 3, but everybody else will likely not even know they exist. And the story is no better for LG or Motorola with Samsung only having a slight advantage compared.
With Samsung signaling that they're done with Android Wear and no new devices or even leaks coming from Sony and the other initial partners, it's hard not to be grim about Android Wear's future. But platform aside, even if Android Wear was thriving for say Samsung, I still think it best that perhaps there shouldn't be a SmartWatch 4 from Sony. It's not that I wouldn't want one or don't think they can bring meaningful innovations, but that unless Sony is able to commit to having them properly displayed and experienced in retail across the world with a magnitude of different bands (Apple for example has refreshed their band line up nearly every season with an array of new offerings), I'm not sure there is much of a future for the SmartWatch.
There is a reason most people don't buy jewelry or even cars online – a big part of it is the exhilaration of the ring on one's fingers or the feel of a leather sport steering wheel in one's hands that needs to be experienced. If Sony and the other Android Wear partners can't replicate that on a scale that reaches outside of the tech crowd and targets the average consumer who makeup a much bigger bulk of purchases than techies like you and I, can there be a future for Android Wear to have broad success?
Discuss:
Do you think we'll see a Sony SmartWatch 4? Are you optimistic about Android Wear's future?