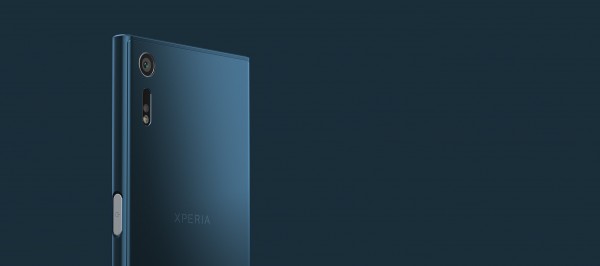 As expected and highly leaked, at IFA 2016, Sony took to stage to unveil their latest flagship smartphone, the Xperia XZ. As the name suggests, this is a phone that's very much a mashup of the loved Z series and their recently unveiled X series from 6 months ago. In fact, this is likely the phone that Sony should have announced instead of the Xperia X family but I'll save that for another piece. So what does the Xperia XZ have to offer?
Like the Xperia X, you'll find a 5.2-inch 1080p display that I'm told looks gorgeous (sorry, no 4K display to be found anywhere) and a Snapdragon 820 from Qualcomm with 3GB of RAM that powers it all. To help keep things humming along, a 2,900mAh battery is at the center of the phone that Sony says is "optimized for all day use" – and if you do find yourself low on juice, like its predecessor, the built-in Qnovo adaptive charging will get you to full charge in a short amount of time.
This time around, the port of choice is USB-C that's helped Sony bring back a water-resistant shell. On the side, the Xperia XZ offers a fingerprint sensor that's built into the power button and 32GB of storage with a removable microSD card slot. In short, Sony didn't throw unnecessary specs at the Xperia XZ like the 6GB of RAM that the Nubia Z11 offers but speed shouldn't be a factor either. But that's all the boring and fairly standard stuff that makes up the Xperia XZ.
What Sony hopes to be the star of the show and story around their latest flagship is its new camera which, at first, doesn't appear to be all that different from models before it. After all, you'll again find a 23-megapixel rear-facing shooter and a 13-megapixel front-facing camera. Not all that different so far but each has some unique traits that could make them the star of the phone. Starting with the rear-camera, an all new laser autofocus system to help the XZ find its targets faster and a sensor that simultaneously captures RGB and infrared images. Sony promises that their new camera will get consistently accurate colors and white balance.
Maximising Sony's acclaimed image sensor, two additional assisting sensors have been added to become Sony's triple image sensing technology. This allows you to capture beautiful images in motion with true to life colours in virtually any conditions. The technology is comprised of Sony's original Exmor RS™ for mobile image sensor which provides a powerful blend of high quality image and autofocus (AF) speed combined with Predictive Hybrid AF to intelligently predict and track subjects in motion for blur-free results. Added to this is the Laser AF sensor with distance sensing technology, which captures beautiful blur-free photos in challenging low light conditions. And what's more, you will enjoy superb true to life colours thanks to the RGBC-IR sensor with colour sensing technology which accurately adjusts the white balance based on the light source in the environment.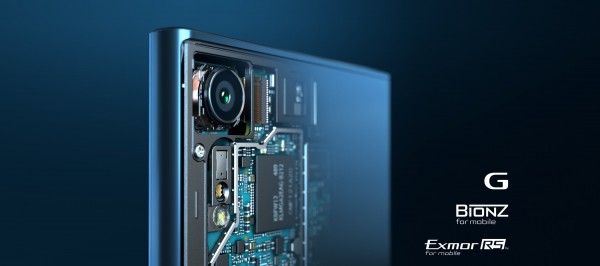 For video, you'll be happy to know that Sony tapped into their Alpha teams expertise to provide 4K video and a 5-axis video stabilization. It's unclear if that stabilization is available in 4K and 1080p or limited to just the latter. As for the front-facing (selfie) camera, a familiar 13-megapixel is at its heart, though Sony has also improved on it by offering a maximum 6400 ISO that should allow for much better images in dark environments.
Xperia XZ provides a 13MP front camera for the selfie perfectionist, with its super high sensitivity as high as ISO6400 and 22mm/90-degree wide angle lens it will make the best of your pose even in low-light and group selfies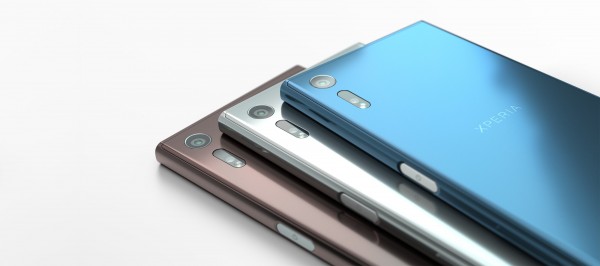 One of the biggest reasons consumers upgrade to new devices is the camera. All other technology like wireless charging, more RAM, and device material, while nice, aren't what moves the needle for the average phone buyer. However, show them that the photos they'll be taking the next time they're out with friends or on a vacation will be much better than what they have now and you've given them a reason to plunk down the money to upgrade. On paper, Sony seems to have a winner on their hands. Hopefully, once review units make it into the wild, their technology and claims hold up. The Sony Xperia XZ is expected to launch globally sometime in October and will be offered in Forest Blue, Mineral Black, and Platinum.
Discuss:
What do you think about the Xperia XZ?