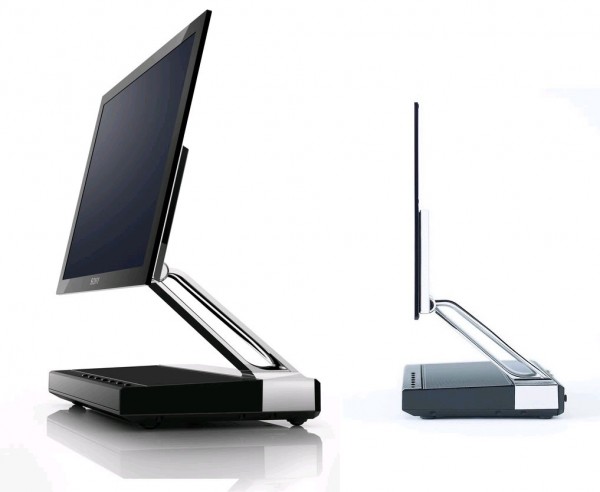 Sony has had a very on-again, off-again relationship with OLED TVs. Though today OLED TVs are primarily dominated by LG, Sony was actually first at providing a consumer model, the XEL-1 (pictured above). Released in 2007, the XEL-1 came in at 11-inches and carried a $2,500 price so it's no surprise that it didn't catch on. From there, Sony has teased us with OLED prototypes at CES but we've never seen the company really put its weight behind them. In fact, you can argue that by pushing the boundaries of their 4K TVs with bolder colors and darker blacks, Sony has tried their best to make the need for OLED TVs moot.
But if the latest news is to be believed, Sony is not only getting into the OLED business, but is getting into it a very big way with two models that come at fairly affordable prices.
Max Langridge writes for Pocket-lint:
The confirmation comes from John Archer, who has received concrete information from Barry Young, the CEO of the Texas-based OLED Association. He goes on to say shipments are expected in the second quarter of 2017 with sales to then take place in the third or fourth quarters.

The screens themselves are said to use OLED panels from LG Display, but they'll then likely use Sony's own screen processing technology. Prices are said to be $1999 for the 55-inch model and $2999 [65-inch] model, which in OLED terms is pretty cheap and less than the cost of some of LG's best models.
If you ask me, the pricing sounds too low for an OLED TV from Sony. Currently the 65-inch LG OLED (OLED65B6P) is priced at $3,999 to put things into context and equivalent Sony sets always cost more. As Forbes notes via their conversation with Barry Young:
Sony is anticipating shipping 80,000 55-inch 4K OLED TVs, and 120,000 65-inch 4K OLED TVs. These figures suggest Sony isn't expecting particularly bumper sales for its first big-screen OLED TVs, but believes that the 65-inch model will be more successful than the 55-inch one. This is intriguing, as to my knowledge it runs counter to the sales pattern LG has enjoyed with its OLED TVs, where the 55-inch screens are the biggest sellers.
Under Kaz Hirai, Sony has made it clear that they have little tolerance for selling products at a loss for the sake of marketshare which makes the mentioned price points a bit of a head scratcher. One of the biggest reasons why larger OLED displays haven't made a bang in the consumer space has been because of their costs and manufactures have had trouble bringing them down in the same way they've done with LCD displays. So it's doubtful that Sony would suddenly be interested in selling these TVs at a loss which begs the question – are they selling them at near cost or has there been some economics of scale reached in OLED production which is allowing Sony to offer their TVs at a much lower price than LG?
If the latter, then expect LG OLED TV prices to drop significantly next year but I'd also take all of this with a grain of salt. In early 2016, Sony launched the 4K X930D LCD TV at $2,999. What do you make of the news?