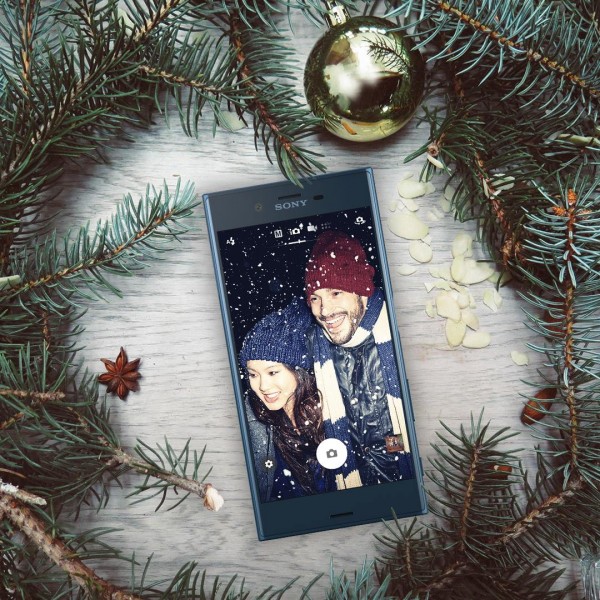 Prior to Christmas, a bit of data began to circulate regarding the demise of Samsung and the rise of Sony in their place. In short, in the vacuum left by the recall of the Samsung Galaxy Note 7, it was the Sony Xperia XZ that was getting the biggest boost from it. At the time, I was skeptical of the results which lacked any meaningful sales figures, writing that
while this sounds good for Sony and I'm not arguing it's not, the overall effects of it are still unknown. Part of the problem with the above graphs is that they lack any form of quantity, think of them as Jeff Bezos charts, where things just go up.
And it looks like Sony Mobile isn't ending the year with a bang after all, or certainly not in the scale the previous data was depicting things.
As you can see from the chart above, neither Sony Mobile nor Google with the Pixel placed anywhere on the top device activations for the holiday season. Chris Klotzbach, Director at Flurry:
This year, 44% of new phone and tablet activations were Apple devices with Samsung seeing 21%. While Samsung is slowly growing in popularity throughout the holiday season, up 1% from last year, Apple devices continue to be the gift to give. Holding the third and fourth positions for activations are Huawei and LG; which is remarkable, as both manufacturers do not have an individual device within the top 35 devices activated. Their high rank is likely due to the fact that they have wide variety of devices and affordable options (hundreds of phablet and medium phones) for consumers to choose from. Perhaps not so surprisingly, missing from this chart is the Google Pixel. With only two devices, the Pixel and Pixel XL, and mixed market reception, Google struggled to drum up excitement this holiday season.
In some ways, the news shouldn't be all that surprising as I'd written then that
Samsung continues to dominate the Android space with Sony, HTC, and LG failing to crack the top 10 list for 2016.
and the above chart shows the dominance Samsung continues to hold in the Android market. If anything, what the data tells us is that demand for premium Android phones isn't simply that high when compared to the overall Android ecosystem and that a bulk of the sales that come from even Samsung are for their lower-tiered phones. In all reality, I'm not sure how far Sony could have gone with Samsung's stumble but I have a feeling there was room for them to gain more ground than they really did. How do you think Sony fared during the holiday season?