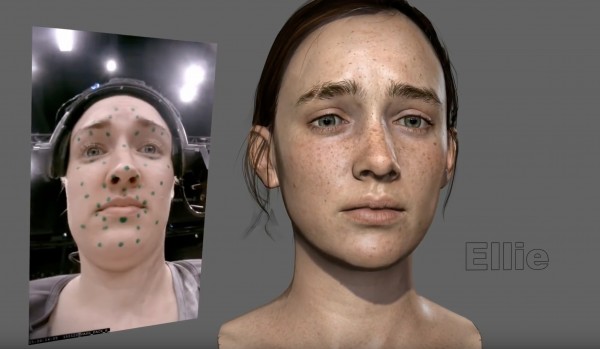 One of the most informative parts of the PlayStation Experience was during The Last of Us: Part II panel when Creative Director Neil Druckmann took to stage to shed some light on their latest mo-cap tech that's helping shape their games and bring them to life. Naughty Dog has been one of the leading proponents of using motion capture to better bring their characters to life and as you'll see in the video below, the amount of detail they're now able to capture alongside the extra power of the PS4 is quite remarkable. Druckmann in regards to their newly updated game engine:
So this is by far, within Sony's group, this is the most advanced character model we've ever created.
I've always been amazed at the level of work that goes into creating a game and how it's not all that dissimilar from creating a Hollywood blockbuster, yet game devs don't nearly get the recognition they deserve. On the same token, seeing how games like Uncharted are basically a cinematic adventure at their finest, why don't film studios more often bring in the developers behind the game to help bring those movies to life? Who better to articulate the world, characters, and stories of a given game than the people who created it in the first place?
Sure visuals don't make an entire game but with the intimate worlds and characters that Naughty Dog creates, graphics like you see above go a long way towards selling the story and emotions that are conveyed which in many ways is part of the core draw of ND games. For those interested, here's the full 40 minute panel.