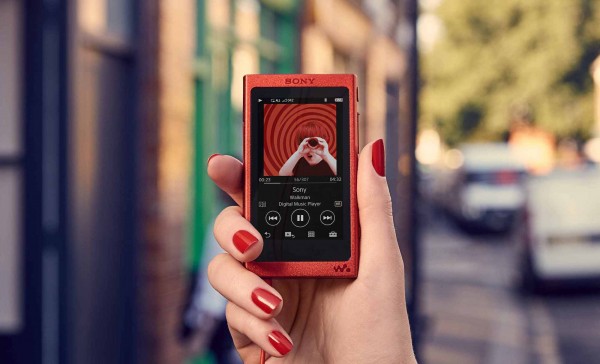 I'm not entirely sure who is buying these but I'm assuming somebody is because year after year at CES, Sony continues to introduce new and improved Walkman players that target the entry level and high-end market. Kashfia Kabir writes for What Hi-Fi about the new NW-A35 Walkman which was unveiled at CES 2017:
Sony's proprietary S-Master HX digital amplifier powers the NW-A35, which also features a 3.1in touchscreen and side buttons for controls. There's also Bluetooth with NFC (Near Field Communication) so you can easily connect to wireless headphones.

There's a slight variant of this model, the NW-A35HN, which is identical to the A35 in every way, but comes bundled with a special pair of noise-cancelling, in-ear headphones.
As for the lightweight Walkman, which weighs just 98g, you can choose from 5 colors:
Viridian blue
Cinnabar red
Charcoal black
Lime yellow
Bordeaux pink
According to Sony, the A35 offers an impressive 45 hours when listening to normal MP3 music and 30 hours when listening to Hi-Res audio. As for storage, 16GB is offered onboard though that's expandable thanks to microSD. The A35 Walkman will launch some time in February in Europe though no price point has been announced yet.
From the little birdie I talked with, $349 sounds about the range Sony wants it to fall in line with. What do you think – is there still a market for a Walkman like this and who exactly is buying them?