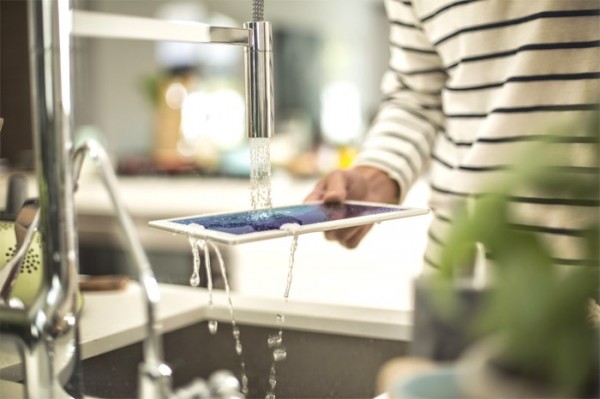 A tipster sent a piece by James Peckham from Tech Radar India about the possibility of an Xperia Z6 Tablet being released at MWC later this year. In it, James writes:
Sony released the Xperia Z5 at the tail end of 2015, but its last slate was the Xperia Z4 Tablet a whole generation earlier, and more recently Sony has shown little interest in either tablets or the Xperia Z range, with new Xperia X and Xperia XZ handsets launching instead.

So we've been due a new slate for quite some time.

The Sony Xperia Z4 Tablet was a great attempt, topping our list of the best Android slates , at least until the Google Pixel C and Samsung Galaxy Tab S2 arrived. But there's plenty that Sony can do better, especially with so much time having passed, so we've made a check list of what we'd like to see to help them out.
That's all well and good, but the piece seems to entirely dismiss what's been happening in the Android tablet space. In late October, I wrote a piece called
and the gist of it is that Android tablets, as far as Google and its OEM partners are concerned, is a dead market with little being given to the OS to better utilize the additional screen space. With next to no support from Google and a severe lack of native tablet apps, consumers never really flocked to Android tablets and in return, OEMs mostly abandoned it. What follows in the piece reads more like speculation leading up to a product that is typically updated yearly.
Not much is known about the Xperia Z6 Tablet. The Xperia Z4 Tablet was packed full of high-end specs for the time but the rumors have been few and far between here.

If it launches soon it may borrow some specs from the Xperia XZ, which has a quad-core Snapdragon 820 chipset and 3GB of RAM. Then again, it's entirely possible that the Z6 Tablet will use something even newer, such as the Snapdragon 835 chip.

It's likely to have a 10.1-inch screen though, as previous tablets in the range were that size. The resolution may not change either, as at 2560 x 1600 the Xperia Z4 Tablet is already higher resolution than most slates.

There's also a fair chance that it will feature a design inspired by Sony's latest flagship phones, including a metal back, water resistance and a side-mounted fingerprint scanner.

Sony is likely to make a keyboard for its next slate as well, since not only does the Xperia Z4 Tablet have one, but Apple's also offering them with its latest slates like the iPad Pro.
As James himself notes, not a lot is known about the Xperia Z6 Tablet, which is probably not what it would even be called, seeing how Sony themselves officially announced that they'd be abandoning the Z naming scheme for their mobile division. From there, yes a lot of the specs make sense though I'd wager if such a tablet was coming, Sony would cram 4GB RAM inside and not 3GB but all that is besides the point. The point really is that unless Sony Mobile has somehow managed to keep this a skunkworks-like project inside a hidden basement somewhere, there have been absolutely zero leaks indicating a new tablet is coming from them. For those who follow Sony, you know that's next to impossible.
Make no mistake, the Xperia Z4 Tablet is the best Android tablet ever made and two years later, it still has no equal but with little push from Google to advance the platform, there is next to no market for them. Of course this begs the question, if we were to see an Xperia Z6 Tablet, or more likely, the Xperia XZ Tablet, what would you like it to offer?