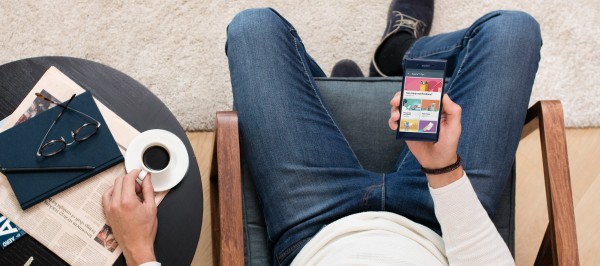 As always when it comes to leaks, take them with a grain of salt. My personal preference, sea salt. Oliver Cragg writes for IBT about a slew of new handsets that could appear at MWC 2017 from Sony, including a flagship unit.
The offering codenamed "Yoshino" clearly offers the most impressive specification, sporting a 5.5in 4K display, a Sony IMX 400 camera, and powered by Qualcomm's latest chipset, the Snapdragon 835. With either 4GB or 6GB of RAM to boot, Yoshino will surely come with a top-end price tag.
Fans have certainly been clamoring for Sony to return to the flagship land with a 4K display. They last did that with the Xperia Z5 Premium but its successor, the Xperia X Performance, lacked such a high resolution display. But for that phone to also include the Snapdragon 835 processor which is being hoarded by Samsung for the upcoming Galaxy S8 on top of 4GB or 6GB of RAM makes me doubtful about it all. Not that Sony couldn't do it but if they did, what would the phone cost? $900?
As for the other phones that could debut, Cragg writes:
The smartphone, known as BlancBright, bears more of the hallmarks of a next-gen Sony flagship, however, and those put off by the Xperia X's mid-range processor could be in for further disappointment. According to the leak, the 5.5in Quad HD device could include either the Snapdragon 835 processor or plump for the mid-range Snapdragon 635, alongside 4GB of RAM and the same IMX 400 camera as "Yoshino".
Again if true, I think it would be purely silly to be disappointed by a 835 or 635 processor. At this point, the lack of speed on any Android phone is purely tied to the OS or app and not the processor. 4GB RAM with a Snapdragon 635 processor is more than adequate to run any app without slowdown.
What's been happening in the Android world reminds me a lot of the Windows days when OEMs would keep throwing more and more specs at their computer when in reality, the problem was never the hardware and instead it was the software that didn't know how to put multicore processors and video cards to use.
Each of the other three smartphones included in leak from Sumaho Info (via SlashGear), appear primed for mid-range status, with the 5.2in "Keyaki" and 5in "Hinoki" both kitted out with Full HD displays and MediaTek Helio P20 processors. The final device, called "Mineo", has a predicted retail price of $350 (£277), but no other details have been revealed.
Finally, from what I'd heard, Sony was planning on launching their flagship phone not at MWC but at IFA in September, though my sources were never definitive on it – so it's possible that all the above will come to fruition in just a few weeks' time. What do you think?