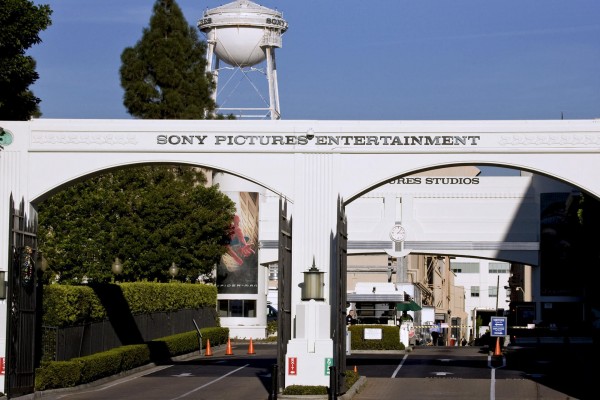 Here is Harriet Taylor from CNBC setting the stage:
Sony shares plunged as much as 4 percent Monday morning after the company announced it will take a nearly $1 billion charge on its movie business for the fiscal third quarter.

The company took an impairment charge against goodwill of 112.1 billion yen, or $962 million. The charge comes because Sony lowered the expected profitability of its motion pictures business segment, based primarily on how the home entertainment business has performed recently.
First a few thoughts:
Holy shit
This will make for an interesting earnings report
Why is it that every time Sony comes close to having all divisions healthy, one slips and falls at the cost of $1 billion or more (look at you mobile, then camera/sensors)
So why the writedown?
Sony Pictures, the company's Hollywood movie business, has struggled to produce hits and compete with movie streaming services.

Sony has lowered its expectations for its home entertainment business — sales of DVDs and Blu-ray discs — as the market for those products shrinks and consumers increasingly favor streaming services like Netflix and Amazon Prime Video.
That's the reason Sony is putting out but I'm not sure I buy into it. Sony isn't the only movie studio that at one point or another relied on physical media like DVD and Blu-ray. So did every other studio and I don't see any of them announcing anything like this. They, like Sony, both did and didn't see streaming coming either, in that like the music business, they tried to slow the pace of digital as much as possible. So it's less that they didn't see it coming and more about how they didn't know how to leverage while they were a DVD-only business, like Netflix did.
Speaking of Netflix, I really don't buy the story that Sony is struggling with streaming and doesn't understand. Why? Because they produce House of Cards for Netflix and have their own streaming only service, Crackle. Crackle was 'born online' and is available on about every damn device you can imagine so I don't really buy into Sony not understanding streaming.
Sony also has Ultra, their 4K-only streaming service which is only available on their own TVs. But don't worry, it's terrible. So when I consider the above, I have to start giving more weight into stories about Sony Pictures being up for sale. Is Sony wiping their balance sheet clean so they look more attractive to a buyer like CBS?
On the bright side, at CES, Sony did announce a new 4K Blu-ray player. Maybe that will save Sony Pictures.